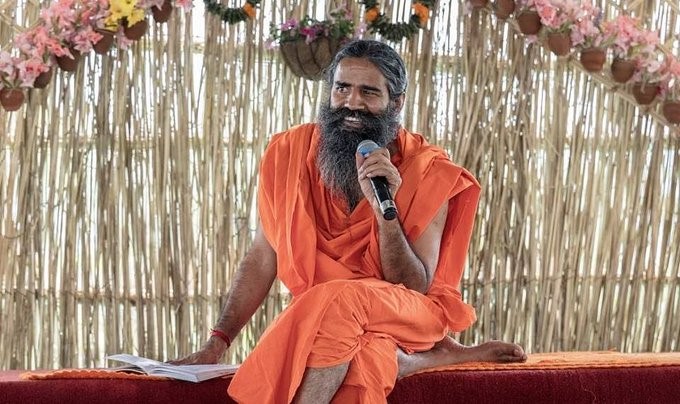 File photo.
The Rajasthan High Court has stayed the arrest of Ramdev over an FIR registered against him for allegedly hurting religious sentiments and directed the yoga guru to appear before the investigating officer for questioning by May 20.
Justice Manoj Kumar Garg gave the direction while hearing a petition by Ramdev seeking quashing of the FIR.
The FIR was filed at the Chohtan police station in Barmer on February 5 on the complaint of Pathai Khan against the yoga gurus alleged derogatory remarks against Islam and Christianity at a religious event in Barmer on February 2.
In provocative remarks at a meeting of seers, Yoga guru Ramdev had accused Muslims of resorting to terror and abducting Hindu women while comparing Hinduism to Islam and Christianity. He alleged that the two faiths were obsessed with conversion while Hinduism taught its followers to do good.
In his complaint, Khan claimed that Ramdev had made his remarks "deliberately… so that there is animosity against Islam".
At the gathering of seers in Barmer, Ramdev had allegedly said, "Muslims offer namaz five times a day and then do whatever they want. They kidnap Hindu girls and commit all kinds of sins. Our Muslim brothers commit a lot of sins but they definitely offer namaz as they are taught to do so. Hindu religion is not like this." A video of his speech had surfaced on social media.
"I am not criticising anyone but people are obsessed only with this. Some people talk about converting the entire world to Islam and others want to convert the world to Christianity," Ramdev said. He allegedly claimed that these faiths had no other agenda.
---
(Except for the headline, this story has not been edited by The Federal staff and is auto-published from a syndicated feed.)