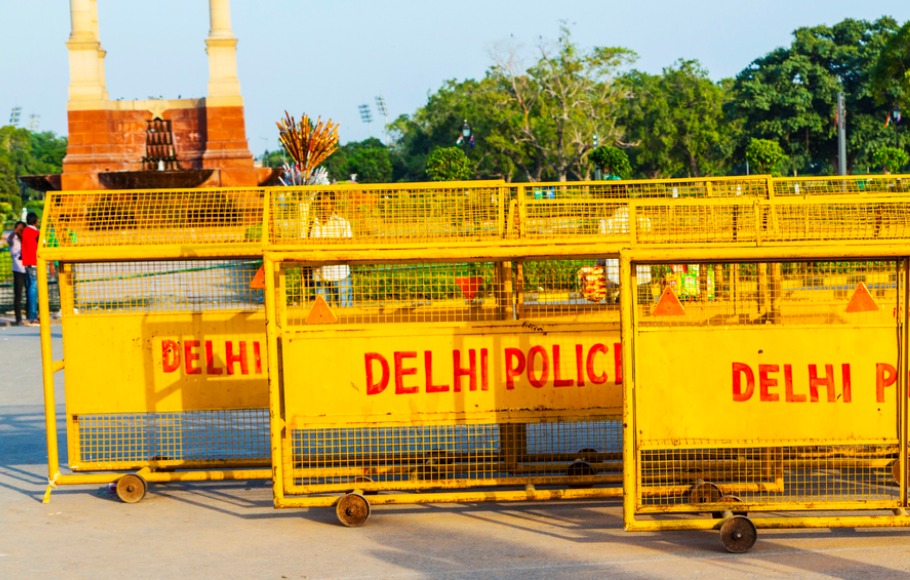 The Delhi Police began conducting raids at more than 20 locations in the Delhi-National Capital Region on Wednesday morning in search of associates of gangster Kapil Sangwan alias Nandu, officials said.
The action comes days after six people, including two juveniles, were apprehended in connection with the killing of Delhi BJP Kisan Morcha leader Surendra Matiala in Dwarkas Bindapur. One of the two shooters, arrested from Chandigarh, was associated with the Kapil Sangwan gang.
Deputy Commissioner of Police (Dwarka) M Harhsa Vardhan said the raids and searches were being conducted at 23 locations in Delhi and Haryana.
In Haryana, police raided the hideouts of the gangster and his associates in Jhajjar, Sonipat, Bahardurgarh and Mahendragarh, another official said. Around Rs 20 lakh cash, drugs and weapons have been seized and some people detained, he added.
According to police, they are collecting information about the recovery made outside the national capital. They are also coordinating with their counterparts in Haryana and appropriate cases will be lodged in the states police stations where the recovery has been made.
The search operation is underway, they said.
Matialas killing, which took place at his office in the Bindapur area on April 14, appears to be a desperate act by Sangwan, suspected to be abroad, to assert his presence in the area and revive his dwindling group, police said earlier.
The search operation is being carried out a day after jailed gangster Sunil Baliyan alias Tillu Tajpuriya, an accused in the 2021 Rohini court shootout in which gangster Jitender Gogi was killed, was stabbed "92 times" with improvised knives allegedly by four members of the Gogi gang inside the Tihar Jail.
---
(Except for the headline, this story has not been edited by The Federal staff and is auto-published from a syndicated feed.)