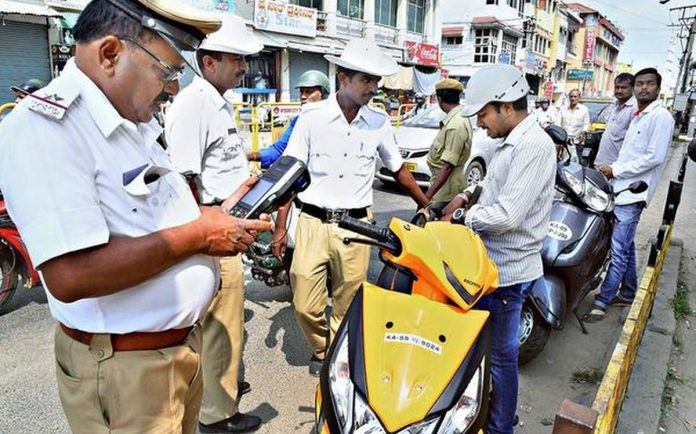 A constable was transferredafter a video of him seeking the caste details of a motoristto issue a challan for not wearing a mask in neighbouringTirupur district went viral on the social media, policesaid on Friday.
With the district administration issuing orders topenalise those not following lockdown norms like wearing aface mask, the constable, Kasirajan stopped the two-wheelerrider at Tirupur-Perumanallur junction on Thursday.
Since the motorist was not wearing a mask, theconstable sought his details and also the caste name to issuea challan, which irked the man and resulted in an argumentbetween the two, police said.
A video of the two arguing went viral on social mediatoday, following which the police department transferredKasirajan to the Armed Reserve wing, police said.
Meanwhile, the district Collector Dr KVijayakarthikeyan assured that a detailed inquiry would beconducted into the matter, official sources said.
---
(Except for the headline, this story has not been edited by The Federal staff and is auto-published from a syndicated feed.)