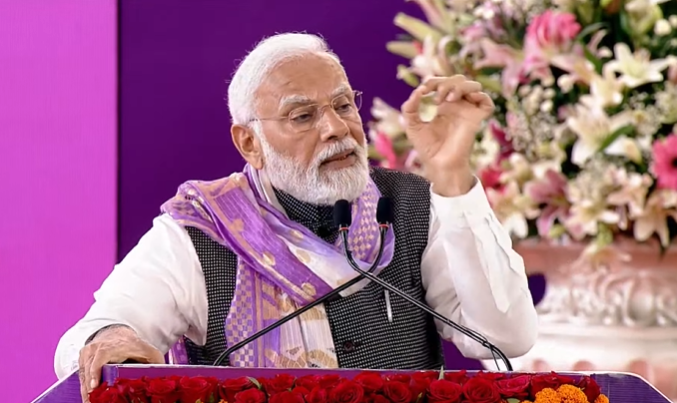 PM Modi's degree: Kejriwal, Sanjay Singh approach Gujarat HC for stay on defamation case
Delhi Chief Minister Arvind Kejriwal and Aam Aadmi Partys Rajya Sabha member Sanjay Singh on Wednesday approached the Gujarat High Court for a stay on the criminal defamation proceedings against them till the disposal of their revision plea in a sessions court. The matter is likely to come up for hearing on August 11.
A metropolitan court earlier summoned the two leaders on August 11 in the defamation case filed by the Gujarat University over their "sarcastic" and "derogatory" statement in connection with Prime Minister Narendra Modis degree.
Kejriwal and Singh had filed a revision application in the sessions court challenging the metropolitan courts summons in the defamation case.
They sought interim relief from the sessions court during the pendency of their main application, which was rejected by the court last Saturday, after which they approached the Gujarat High Court.
"Kejriwal and Singh have approached the Gujarat High Court with a plea for a stay on proceedings in the metropolitan court in the criminal defamation case until the sessions court hears their revision plea. They have also prayed for the courts direction for expeditious hearing of the revision plea," their advocate Punit Juneja said.
The metropolitan court summoned the two leaders after observing that prima facie there appeared to be a case against them under section 500 (defamation) of the Indian Penal Code (IPC).
Gujarat Universitys registrar Piyush Patel filed a defamation case against the two leaders over their comments after the Gujarat High Court set aside the Chief Information Commissioners order on PM Modis degree.
They made "defamatory" statements in press conferences and on Twitter, targeting the university over PM Modis degree, the complainant said, adding that their comments targeting the Gujarat University were defamatory and hurt the prestige of the university which has established its name among the public.
Their statements were sarcastic and intended to intentionally hurt the prestige of the university, he said.
The comments quoted by the complainant and attributed to Kejriwal are: "If there is a degree and it is genuine, then why is it not being given?", "They are not giving degree because it might be fake", and "If the Prime Minister studied at Delhi University and Gujarat University, then Gujarat University should celebrate that its student became the countrys PM", etc.
Singh said that "they (GU) are trying to prove the PMs fake degree as genuine".
---
(Except for the headline, this story has not been edited by The Federal staff and is auto-published from a syndicated feed.)