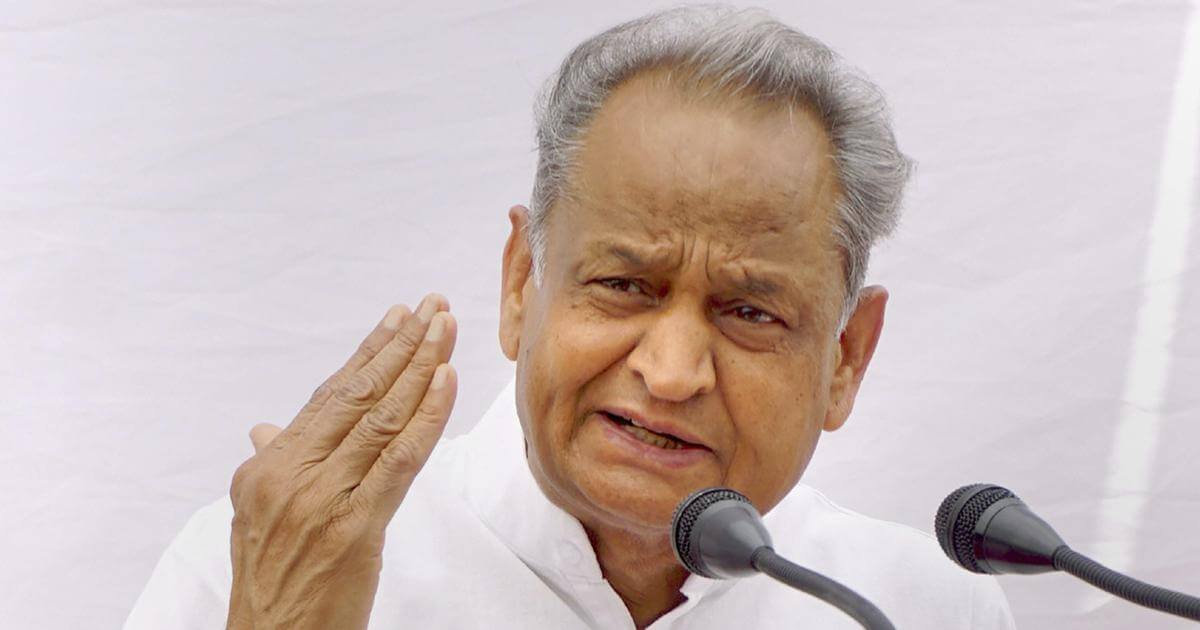 PM Modi, HM Shah sleeping over Manipur issue: Ashok Gehlot
Targeting the Center over the Manipur issue, Rajasthan Chief Minister Ashok Gehlot on Wednesday said Prime Minister Narendra Modi and Home Minister Amit Shah are "sleeping" even as the northeastern state is "burning".
Gehlot announced to start the work of developing the Mangarh Dham at a cost of Rs 100 crore while addressing Rahul Gandhis rally in Banswara district on World Tribal Day.
The rally marked the beginning of the Congress campaign for the assembly polls in Rajasthan later this year.
The chief minister said, "Manipur is on fire but the Government of India, PM Modi and Amit Shah are sleeping. There is criticism all over the world but they do not even think about this They do not realise what the world is thinking. He said PM Modi insulted Rajasthan by mentioning the state in a statement on Manipur violence. Gehlot also said that he would welcome the caste-based census in Rajasthan. Referring to the demand raised by Gandhi sometime back about the census, Gehlot said, Recently, you (Gandhi) said that there should be a caste-based census. What you said has given a message to the country. We would like the census to start in Rajasthan as well. One should get what he deserves and is entitled to.
The chief minister said Gandhi is the only leader in the country who is fighting against fascist forces.
Claiming that the Rajasthan government has taken several decisions and initiated schemes which are benefitting all sections of society, Gehlot said that his government will continue to do so in the upcoming assembly elections.
---
(Except for the headline, this story has not been edited by The Federal staff and is auto-published from a syndicated feed.)