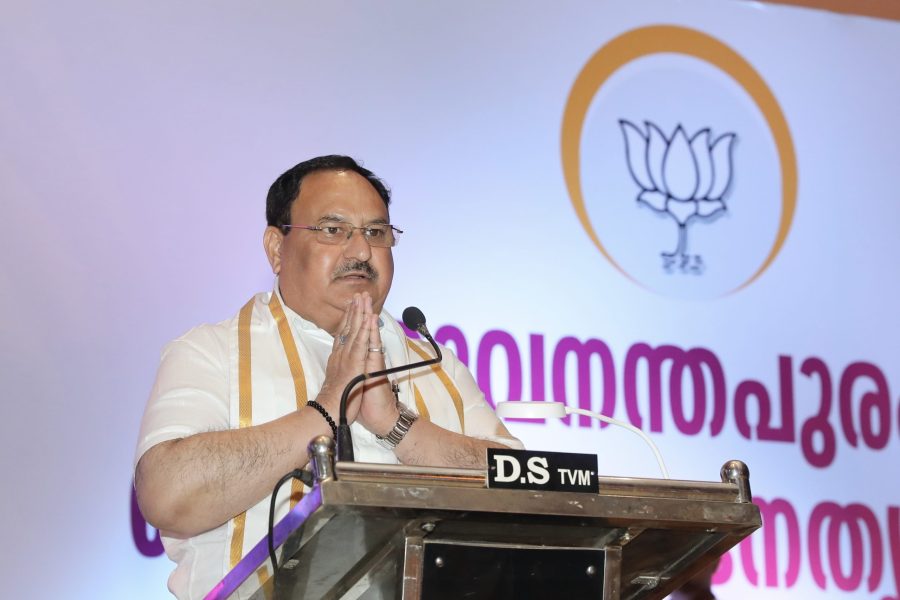 BJP president J P Nadda has expressed deep sorrow over the violence during Hanuman Jayanti in Odisha's Sambalpur and constituted a four-member committee to probe the incidents, the party said on Friday.
The committee, comprising four BJP MPs, will visit the city to conduct an inquiry and submit a factual report to the party president, it said.
"Jagat Prakash Nadda, national president of Bharatiya Janata Party has expressed deep sorrow over the violence in Sambalpur, Odisha, during the Hanuman Jayanti procession and has constituted a four-member inquiry committee to investigate the incident," the BJP said in press communique.
The inquiry committee comprises Rajya Sabha MPs Brijlal from Uttar Pradesh, Samir Oraon and Aditya Sahu, both from Jharkhand, and Jyotirmay Singh Mahato from West Bengal.
Speaking to reporters in Bhubaneswar, Union Minister Dharmendra Pradhan said the violence took place in Sambalpur due to inept handling of the situation by the local administration. Sambalpur witnessed large-scale violence on two separate dates on April 12, when there was a bike rally by the organisers of a Hanuman Jayanti celebration, and on April 14, when the main procession was held.
A number of people, including 10 police personnel, were injured in the April 12 violence. Several shops and business establishments were also set on fire during the violence. The police have so far arrested nearly 100 people.
The Union Minister said one tribal youth was hacked to death on the Hanuman Jayanti day. The police had claimed that the youth's murder was not linked to the violence in the state.
Pradhan also said that a team of the National Commission for Scheduled Tribes (NCST) which visited Sambalpur city did not get proper cooperation from the local administration.
Meanwhile, the situation in Sambalpur has improved with the administration withdrawing day time curfew and restoring internet services. However, the police were maintaining a constant vigil in the trouble-prone areas.
---
(Except for the headline, this story has not been edited by The Federal staff and is auto-published from a syndicated feed.)