Union minister V Muraleedharan slammed Shashi Tharoor on Wednesday for his tweet taking a dig at Prime Minister Narendra Modi over his beard, with the Congress leader hitting back, saying a lack of sense of humour appears to be a chronic condition for "Sanghis".
Tagging a tweet by Tharoor that had a graphic illustration of the dipping GDP curve along the growing length of Modis beard, Muraleedharan tweeted, "Get well soon @ShashiTharoor. I Will put in a word at hospitals under #AyushmanBharat for you." "Get Well Soon from your sickness," the Minister of State for External Affairs said.
Hitting back, Tharoor tweeted, "Im sure whatever ails me is curable, but the lack of a sense of humour, alas, appears to be a chronic condition for Sanghis like you." "…And for that, there is, alas, no cure, even under Ayushman Bharat," he added.
Advertisement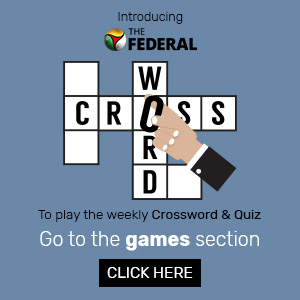 ---
(Except for the headline, this story has not been edited by The Federal staff and is auto-published from a syndicated feed.)