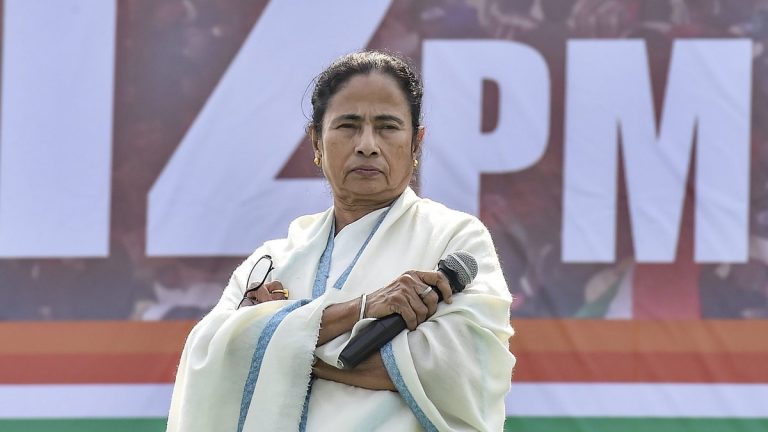 The Left Front and the Congress on Wednesday held a joint protest rally in the city against the ruling Trinamool Congress in West Bengal and the BJP dispensation at the Centre.
The Congress was protesting the cancellation of Rahul Gandhis Lok Sabha membership and also seeking a joint parliamentary committee (JPC) probe on the Adani shares volatility issue.
The Left Front protest was against alleged corruption involving some ruling party members in the state.
Apart from CPI(M), supporters of CPI, RSP and Forward Bloc were present in the rally in good numbers.
Left Front chairman Biman Bose, CPI(M) state secretary Mohd Salim, RSP leader Manoj Bhattacharya, Congress leaders Ashutosh Chatterjee, Koustav Bagchi and others led the rally from Ramlila Maidan to Park Circus in south Kolkata on a day the TMC and the BJP also held mega political programmes in the metropolis.
Bose welcomed the Congress party for joining the protest rally, saying that anyone having similar views against corruption and other issues are appreciated for being part of it.
"Corruption that took place in every level from the top to the panchayats, we are walking in protest of that," Bose said.
Salim said that those who are against the Trinamool Congress and the BJP participated in the rally.
---
(Except for the headline, this story has not been edited by The Federal staff and is auto-published from a syndicated feed.)