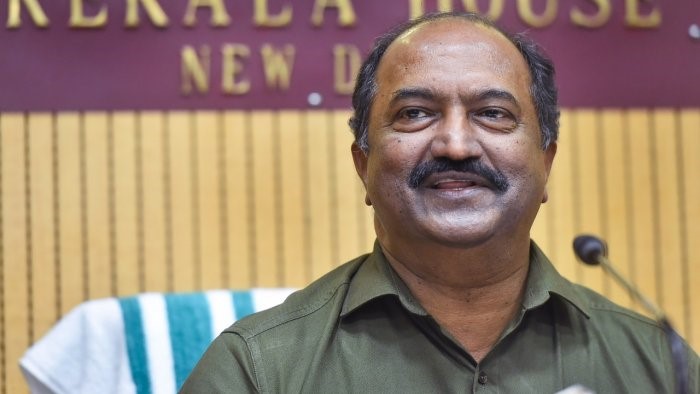 Kerala seeks special financial assistance from Centre
Kerala on Wednesday sought special financial assistance from the Union government, citing a series of setbacks, including curbs on borrowing and cessation of GST compensation.
This was among various demands raised during state Finance Minister KN Balagopals meeting with Union Finance Minister Nirmala Sitharaman in the national capital.
In a representation to the minister, Balagopal said effective measures could be initiated by the Union government like an ad hoc borrowing increase of 1 per cent above the ceiling equation for the 2023-24 fiscal, and also requested for extending the GST compensation period.
"Some kind of special financial assistance is also sought in the background of cessation of revenue deficit grant and the declining share of tax in the Finance Commission devolution," it said.
The Goods and Services Tax (GST) compensation ended last year.
Noting that fiscal constraints in 2023-24 will be more than that of previous years, Balagopal said there is a shortage of around Rs 8,400 crore in revenue deficit grants compared to the previous financial year.
There is also a loss of around Rs 10,000 to 12,000 crore by way of GST compensation annually due to the cessation of the compensation, as per the representation.
Further, Balagopal said there is a resource loss of about Rs 8,000 crore on account of restriction in the borrowing limit.
He said the tax share of Kerala in the divisible pool came down to 1.92 per cent during the 15th Finance Commission period, resulting in huge revenue loss.
"As the state recovers from the economic crisis, and is on the path of growth, this fiscal crunch due to the change in the policies of the Union Government will adversely affect the growth," he noted.
Besides, the state has asked the Centre to release pending funds under various schemes.
---
(Except for the headline, this story has not been edited by The Federal staff and is auto-published from a syndicated feed.)