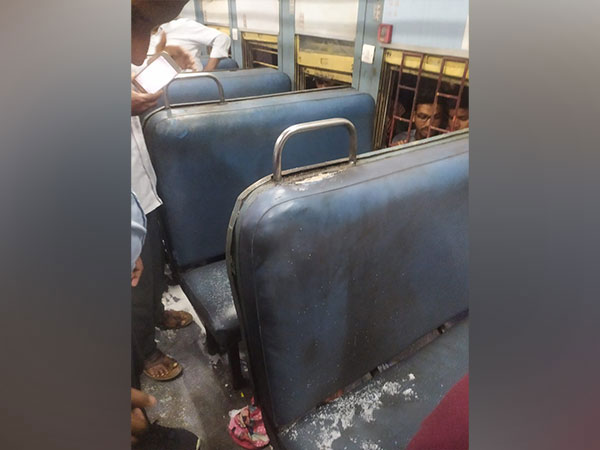 Kerala: Man tries to set afire moving train, third such incident in two months
In the latest fire-related incident on a train in Kerala, a passenger travelling in an inter-city express was taken into custody for allegedly attempting to set the coach on fire on Monday.
The incident occurred onboard the Kannur-Ernakulam Intercity Express around 4.15 pm, both Railway Protection Force and Railway Police officials confirmed. However, neither of the officials specified as to whose custody the man was in.
"As it was an attempt, no one was injured. The man appeared to be mentally unsound," a Railway official said.
Over the last two months, there have been two incidents of arson on trains.
In the first instance, three people including a baby died and nine others suffered burns in a train arson in Kozhikode district on April 2. On that day, accused Shahrukh Saifi had set his co-passengers on fire onboard the Alappuzha-Kannur Executive Express train when it reached Korapuzha bridge near Elathur in Kozhikode.
Subsequently, on June 1, a West Bengal native allegedly set ablaze a coach of the same express train in the early hours after it had halted at Kannur railway station and all the passengers had deboarded.
The man was arrested the very next day and police said that he was a beggar who was suffering mental trauma.
After the second incident, both the opposition Congress and the BJP had criticised the ruling Left government stating that such incidents have created "insecurity" in the minds of the people in the state.
---
(Except for the headline, this story has not been edited by The Federal staff and is auto-published from a syndicated feed.)