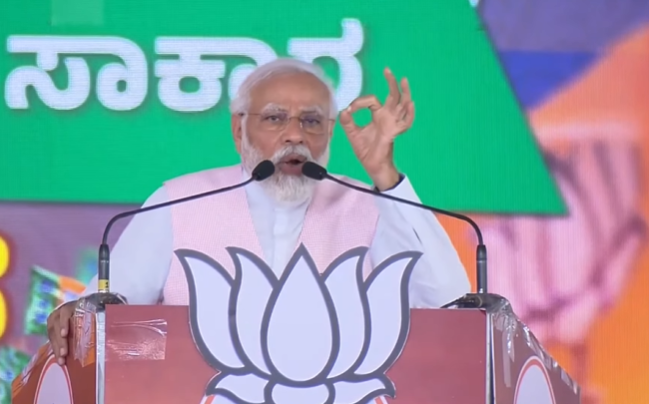 File photo.
CPI(M) politburo member Manik Sarkar on Sunday asserted that the assembly poll outcome in Karnataka is a big defeat for Prime Minister Narendra Modi, who projected himself as the saviour of the BJP.
In the May 10 elections to the 224-member Karnataka Assembly, the Congress won 135 seats, while the ruling BJP secured 66 seats.
The Karnataka result is also a big defeat for Modi ji, who projected himself as the saviour of the saffron party. Despite all his efforts in the southern state, 64 per cent people voted against the BJP, Sarkar told reporters here.
For the past one-and-a-half years, the PM has been trying to ensure the BJP retains power in Karnataka. He himself attended 30 programmes there. While addressing public rallies, he had to convince electors that voting in favour of BJP means supporting Modi, the former Tripura CM said.
Congratulating the people of Karnataka for the decisive mandate, Sarkar said the Bharat Jodo Yatra of Congress leader Rahul Gandhi went in favour of the party in the elections.
Sarkar said the electors in Karnataka also took exception to the way in which Gandhi was disqualified as an MP and forcefully evicted from his quarters.
The BJP won the election in Gujarat by playing the communal card, while it suffered defeat in Himachal Pradesh, and lost in Delhis urban body polls, too. In Tripura, Meghalaya and Mizoram, the party won only 46 seats out of 180. In Tripura, it lost 11 per cent vote share, he claimed.
---
(Except for the headline, this story has not been edited by The Federal staff and is auto-published from a syndicated feed.)