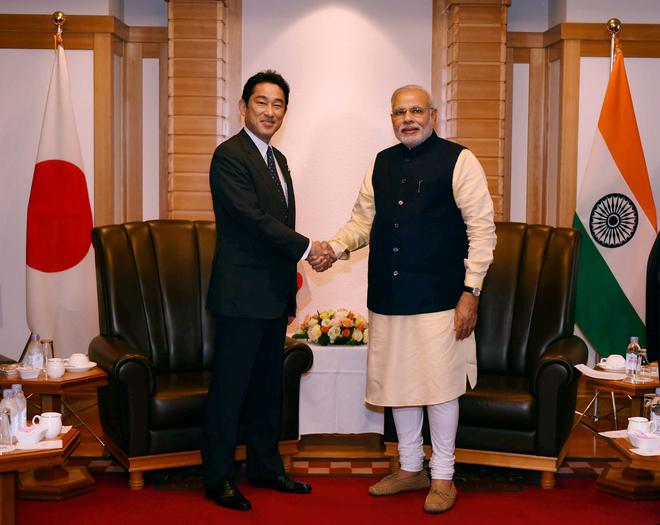 Prime Minister Narendra Modi expressed relief after his Japanese counterpart Fumio Kishida escaped unharmed in an explosion during a campaign and asserted that India condemns all acts of violence.
Modi tweeted, "Learnt of a violent incident at a public event at Wakayama in Japan where my friend PM @Kishida230 was present. Relieved that he is safe. Praying for his continued well-being and good health. India condemns all acts of violence."
Kishida was evacuated unharmed Saturday after someone threw an explosive device at a campaign event in a western port city, officials said. Police wrestled a suspect to the ground as screaming bystanders scrambled to get away and smoke filled the air.
---
(Except for the headline, this story has not been edited by The Federal staff and is auto-published from a syndicated feed.)