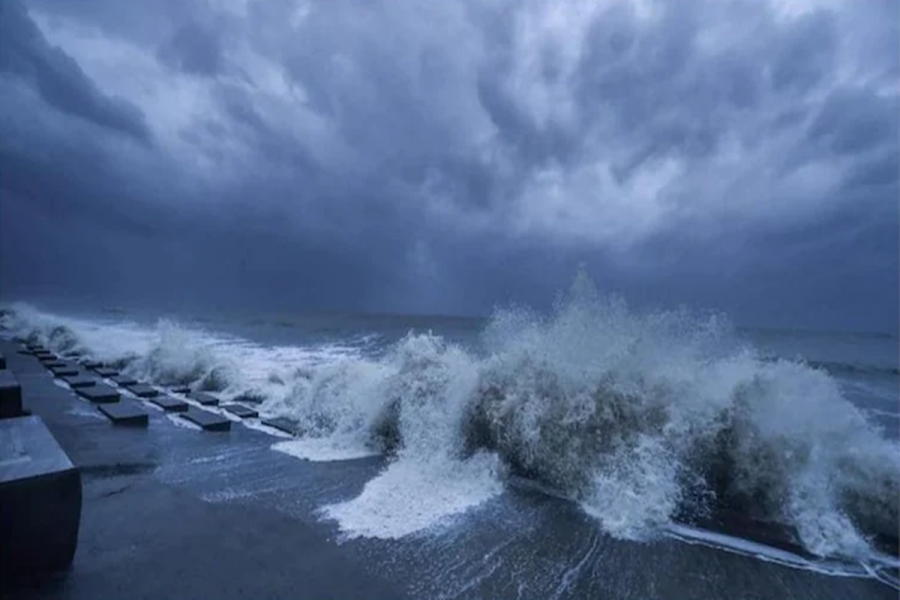 Authorities in Bangladesh and Myanmar prepared to evacuate hundreds of thousands of people Friday, warning them to stay away from coastal areas as a severe cyclonic storm called Mocha churned in the Bay of Bengal.
The storm is expected to roar in on Sunday with a wind speed of up to 160 kilometres per hour, gusting to 175 kph between Coxs Bazar in Bangladesh and Kyaukpyu in Myanmar, Indias Meteorological Department said.
Bangladesh is a delta nation of more than 160 million people and is prone to natural disasters such as floods and cyclones. Evacuation of nearly 500,000 people is expected to start Saturday with 576 cyclone shelters ready to provide refuge to those moved from their homes along a vast coast, said Bangladesh government administrator Muhammad Shaheen Imran.
This is the first cyclone system in the north Indian Ocean this year, said Rajendra Kumar Jenamani, a senior scientist at the Indian Meteorological Department. The cyclone is severe and will likely affect millions of fishers and coastal communities in Bangladesh and Myanmar."
In May 2008, Cyclone Nargis hit Myanmars southwestern Ayeyarwady or Irrawaddy Region with a storm surge that devastated populated areas around the Irrawaddy River delta. At least 138,000 people died and tens of thousands of homes and other buildings were washed away.
Myanmar authorities warned of possible flash floods and landslides in coastal areas as residents stocked up on essential supplies, said Hla Tun, a director at the Department of Meteorology and Hydrology.
The Friday edition of the state-run Global New Light of Myanmar carried reports about rehearsal exercises for emergency management, response, recuse, cooperation, readiness and rehabilitation processes in various regions.
According to the reports, thousands of people living in townships along the western coast of Rakhine state where the storm is expected to pass are being evacuated by the respective departments and social rescue groups.
In Bangladesh, control rooms in cyclone-prone areas were ready for emergency support. Three ports were put on alert, Imran said.
He said the government has already allocated dry food, rice and cash and organized thousands of volunteers for relief work under the Bangladesh Red Crescent Society.
Cyclone Mocha is likely to hit coastal districts including Chattogram, Coxs Bazar, Noakhali and Bhola in Bangladesh on Sunday.
Indias Meteorological Department said the storm was moving northward with a speed 9 kph. On Friday, it was centred more than 1,000 kilometres southwest of Coxs Bazar and 930 kilometres southwest of Sittwe in Myanmar.
Fishermen, ships, boats and trawlers were advised not to venture into southeast Bay of Bengal and north Andaman Sea until Sunday, it said.
The department said it was expecting heavy to very heavy rainfall in Andaman and Nicobar Islands and parts of India's remote northeast.
---
(Except for the headline, this story has not been edited by The Federal staff and is auto-published from a syndicated feed.)