Alappuzha (Ker), Feb 22 : A 32-year old woman,who returned from the Gulf only four days ago, was allegedlyabducted from her house here by an unidentified gang in thewee hours of Monday, police said.
The armed gang, which barged into the house breakingopen the front door and took her away, was suspected to haveconnections with a gold smuggling racket, they said.
Bindhu, a native of Kurattikkad, was working in asupermarket in the Gulf.
Advertisement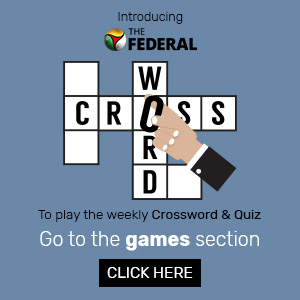 According to her family, Bindhu had received somephone calls the other day asking whether she had any goldwithher.
When she denied, the anonymous callers cut the phonecall, they said adding that two people were also found movingunder suspicious circumstances near the house after Bindhureached from abroad.
Binoy, her husband, said a group of around 15 men,carryingweapons, rang the calling bell of the house, locatedin Mannar here, at around 2 AM.
Though the family tried to alert the police, theybarged into the house and abducted her, he added.
"We have registered a case in this regard andinvestigation is on. As per the preliminary information,issues related to gold smuggling was suspected behind thekidnapping," a police officer told P T I.
He also said police could not divulge any otherdetails at this stage of probe.PTI LGKSSPTI PTI
---
(Except for the headline, this story has not been edited by The Federal staff and is auto-published from a syndicated feed.)