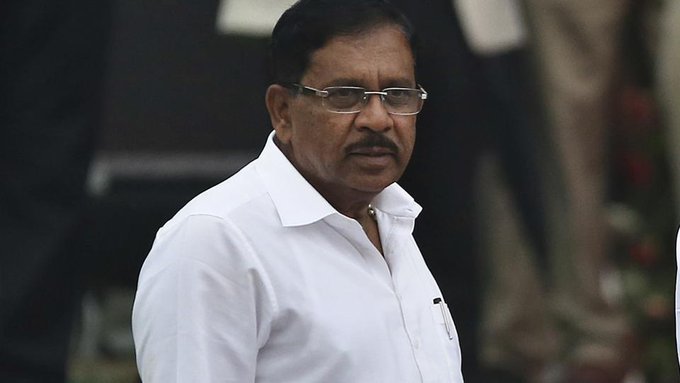 Former Deputy Chief Minister and Koratagere Congress candidate Dr G Parameshwara sustained head injuries when a stone was pelted at him during a road show in a village in Tumakuru district on Friday.
The former state Congress chief was in Byrenahalli of Koratagere Taluk when the incident took place.
When flowers were showered on him by his supporters, a miscreant allegedly threw a stone at him.
Parameshwara, who was bleeding from the head, was rushed to a Primary Health Centre where he was given first aid.
---
(Except for the headline, this story has not been edited by The Federal staff and is auto-published from a syndicated feed.)