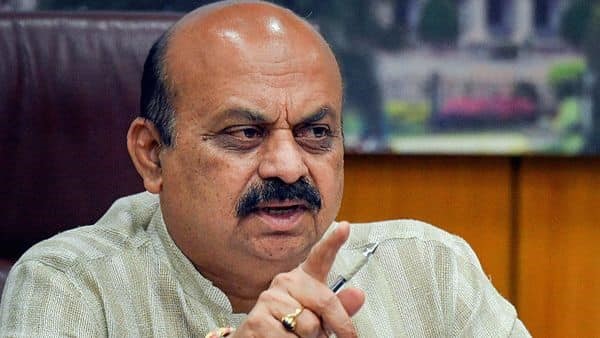 Congress leaders Siddaramaiah and D K Shivakumar are "dreaming" about the Chief Ministers post, ahead of the May 10 Karnataka Assembly polls, but it will not come true, Chief Minister Basavaraj Bommai said on Tuesday.
He alleged that the Congress leaders main focus is power and the chief ministers post, and not the welfare of the people of the state.
"The Congress will not come to power, Both of them (Siddaramaiah and Shivakumar) are fighting for a seat (CM seat), which they will not get. Power and Chief Minister post are the main aim of Congress and its leaders in this election and not the welfare of the people of Karnataka," Bommai said in response to a question.
Speaking to reporters here, he said on one hand Shivakumar is going around seeking blessings to become the chief minister, while on the other Siddaramaiah is claiming that he is the next chief minister. "People who have to decide, dont have both of them in mind." "It is their internal party matter. Both of them are dreaming about the chief ministers seat, but it will not come true," the Bommai added. Bommai was reacting to certain purported statements made by Siddaramaiah, Leader of Opposition in the Assembly and former Chief Minister, regarding Congress probable chief ministerial face.
Both Siddaramaiah and Karnataka Pradesh Congress Committee President Shivakumar are nursing Chief Ministerial ambitions in the event of the party coming to power, and were often seen indulging a game of political one-upmanship to assert their position in the run-up to the polls, which according to party sources has led to factionalism within the state Congress.
---
(Except for the headline, this story has not been edited by The Federal staff and is auto-published from a syndicated feed.)