As the world worries over a virus outbreak with origins in China's Wuhan, a character in a 2017 Asterix comic series was actually called Coronavirus. Asterix the Gaul faced Coronavirus, a masked Roman villain with a reputation of stopping at nothing to win.
In the 37th edition of the 'Asterix and the Chariot Race,' released in 2017, Asterix battles his way across Italy in a chariot race against the Romans. Written by Jean-Yves Ferri, an illustration from the edition done by Didier Conrad – shared by actor Jaaved Jaaferi on his twitter handle – shows the Masked Auriga, the Great Coronavirus being introduced.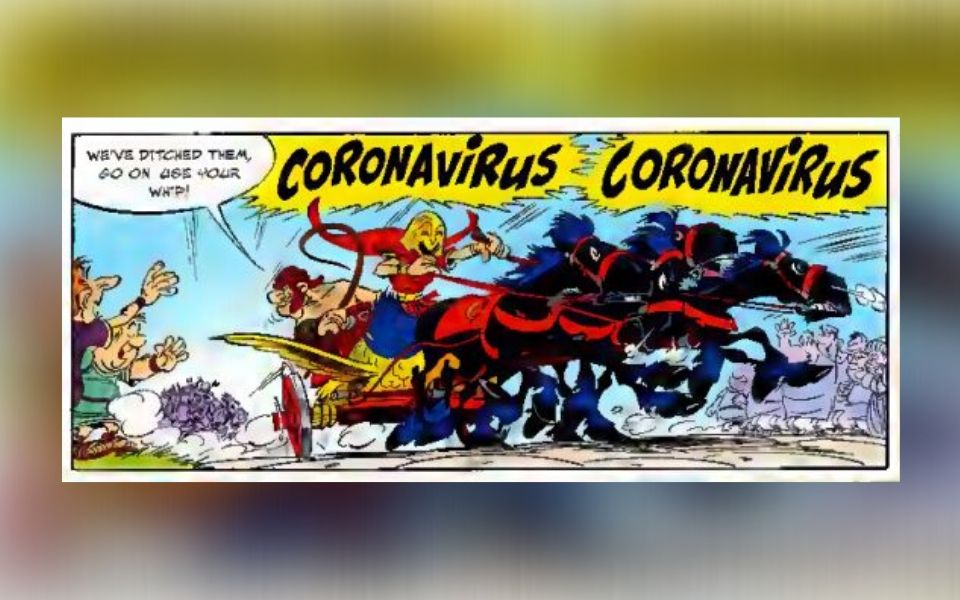 "Here comes our favourite, straight from Rome! The Champion with MCDL XII victories! The one they call the 'The Masked Augira,' the great coronavirus, and his faithful bacillus," it says.
The comic features Asterix and his friend Obelix participating in a chariot race across Italy organised by senator Caesar, where they have to contend with the villain named Coronavirus and his sidekick Bacillus.
Bacillus is the Latin term for bacteria!
It is interesting to note that Coronavirus, the masked villainous chariot racer, eventually failed to win.