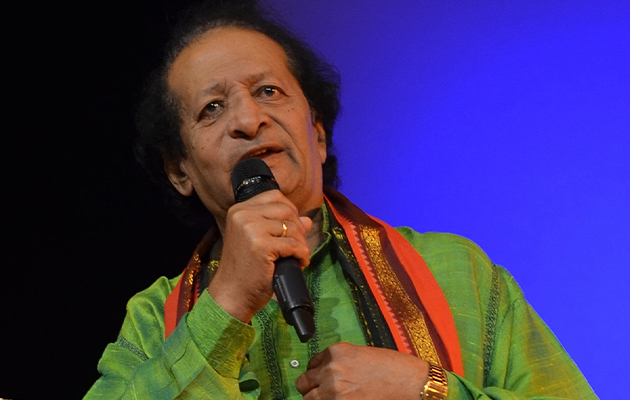 With eminent music composer Prafulla Kar's death, an era has truly ended in Odisha. For any Odia born after the 1970s, his compositions – not to forget also that of his fierce competitor Akshaya Mohanty – became a part of growing up. One would often listen to Odia film songs composed by Prafulla Kar on the radio at home, or blaring from the cassette player at the nearest barber or tea shop. The quirky and meaningful lyrics – some of it with rebellious undertones – paired with melodious and addictive music would soon catch on – and linger to haunt and entertain for a lifetime.
No wonder that the Odisha government has feted him with the Best Music Director Award for Odia films on eight occasions of which six were consecutive awards, a record achievement for an Indian musician.
Also read: Legendary Odia singer Prafulla Kar dies at 83
People who knew Kar up close and personal describe him as a warm, fun-loving person with a joke always up his sleeve. "Always spirited, he would never make a singer feel nervous in the recording studio. He would rather encourage and goad you in the right direction, even if you are a stranger to him. You don't find the unique traits of that generation anymore," says Dr Nazia Alam, reputed singer and daughter of late Odia playback singer Md. Sikandar Alam, a contemporary of Kar.
As a musician, Kar was extremely hardworking and goal-driven, says Alam. "He would never say no to anything. Even during COVID, I haven't seen him sleeping or resting at home. He would be always rustling up a composition or some good food in the kitchen," she adds.
Born in 1939 in Odisha's Puri, then a part of Bengal Presidency, in a family of musicians, Kar, who lost his father as a child, was raised by his grandparents. After an initial brush with music during his college days, he made his debut as a professional singer with the 1962 film Shri Shri Patita Pabana. His first project as a music composer was the film Mamata, which received rave reviews for songs like Hey Phaguna Kandana Re and Re Atman Nidra Parihari.
Also read: There was more to Bappi Da than disco and bling. Here's why
It is said that Kar began writing his own lyrics, composing them and even lending his voice to them after being spurned by music directors in Cuttack, a hub of recording studios, early in his career.
In a career spanning over four decades – that overlapped with the golden era of Odia music – the music director, lyricist, composer and singer, built a versatile repertoire, with his compositions ranging from love ballads, classical and devotional music to revolutionary songs. In his lifetime, he has directed music for more than 80 Odia films, both released and unreleased, and four in Bengali. He has penned lyrics for over 500 Odia films, and lent his voice to over 100 Odia songs.
Some of his hit numbers include Kamala Desha Rajakumara (meaning Prince of the Lotus Country) – a moniker fans later addressed him with, Bahi Jae Re Ganga Ude Tiranga (Balidan), Namaste Prabhu Jagannatha (Bandhu Mahanty), Mi Mi Ka Manika Raja and Mote Milanta Ki Eka Udanta Thalia. He has been immortalised for his compositions in films like Batighara, Sindura Bindu, Shesha Shrabana, Bandhu Mahanty, Balidaan and Ram Balaram.
Trained in both the Hindustani Classical music and Odissi music traditions, Kar is the only Odia musician who explored a gamut of creative activities in the field of music, starting from composing, writing and singing for films, non-films, albums, CDs and cassettes for Odissi music to working for Odissi ballets, dance items as well as for chorus groups, TV serials and plays.
He is also one of the few music directors who not only introduced fresh talent to the industry, but also collaborated with and directed eminent singers across the country including Md Rafi, P Sushila, Amit Kumar, Vani Jairam, KJ Yesudas, Usha Mangeshkar and Pandit Ajay Chakraborty.
"His songs had a certain formation. He beautifully connected the sthayi of a song with the antara. I have sung some of his beautiful compositions like Megha Barasila Tupuru Tupuru (Shesha Srabana) and Sephali Jaa Na Jhari (Devjani). I have such wonderful memories working with him," says reputed singer Vani Jairam. She had bagged the best playback singer award for her song in the 1984 film Devjani.
The revolutionary poet
Not many are familiar with Kar's revolutionary past. A member of CPI's All India Student's Federation as a student, Kar has also written, composed and sung numerous revolutionary songs and parodies, most of them satires on global politics or denouncing the then regime. He was also the president of the Odisha chapter of Indian People's Theatre Association (IPTA), a cultural wing of the CPI.
His stinging compositions like Are Bijuli Eithi Sasana Galani Huguli (O thunder, the regime has collapsed here), Ae Dunia Bhai Africa Jungle (This world is akin to Africa's jungles) and Mu Puni Aisbi Mu Puni Khaibi (I will return and spread corruption again) directed at corrupt politicians, have been performed and sung on political stages across the state.
"He was a music director with the spirit of a revolutionary," says Susanta Mohapatra, general secretary of IPTA, Odisha, who has known Kar for more than four decades.
"I remember how an audience of 15 lakh sang Lal Salaam in unison, when Prafulla Kar performed the 'Vietnam Lal Salaam' song (celebrating the Vietnamese fight for independence) during a national conference of the All India Trade Union in Kolkata in the 1970s. So powerful was the composition that even music director Salil Chowdhury came up to the stage, asking Kar's troupe to perform another song," he says.