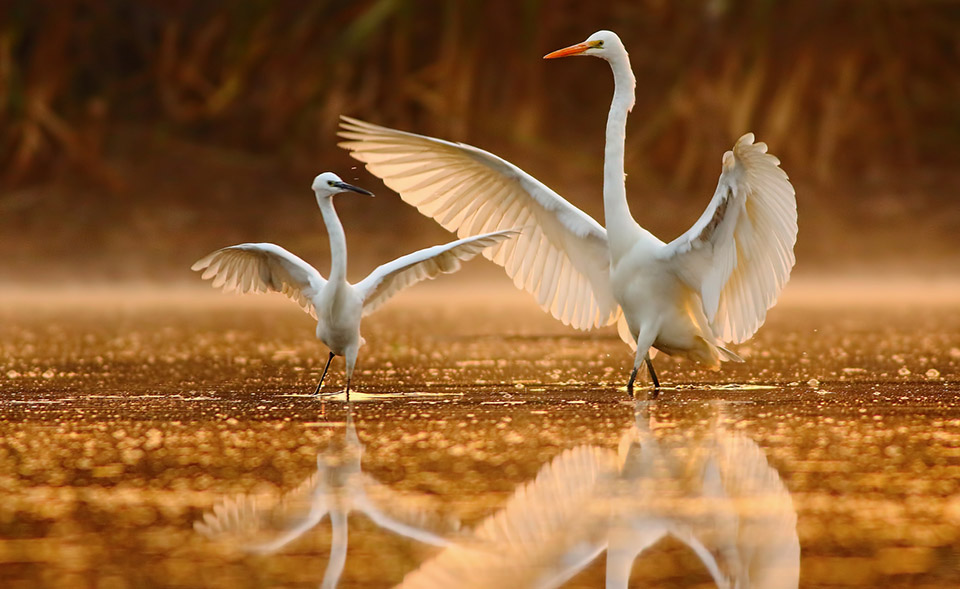 Paradise reclaimed: How ordinary citizens are helping conserve birds
On May 4, as bird-watchers flocked to Salem, the sight of a white-naped tit (Machlolophus nuchalis) — a rare bird which is endemic to India — was enough to send their hearts aflutter. But then flew along a white-cheeked barbet, a plum-headed parakeet and a white-bellied drongo and many more.
For the uninitiated, every year on May 4, 'Global Big Day' is conducted by the Cornell Lab of Ornithology, a unit of New York-based Cornell University. During the event, bird-watchers from all over the world record as many species as they sight in 24 hours.
In India, the day is being observed as Endemic Bird Day for the last five years with a citizen science initiative called 'Bird Count India'. Started by a consortium of various conservation organisations, the initiative also facilitates 'eBird India', an online portal for Indian birders to record their sightings.
While bird-watching is popular across Tamil Nadu, it is in Salem that birders have formed an outfit exclusively dedicated to birding activities. Called 'Salem Ornithological Foundation' (SOF), the organisation's main objective is to take birding activities to schools in order to create an awareness about birds and their conservation. Founded a few years ago, it has more than 60 birders as its members.

(Birds commonly found in Salem, Tamil Nadu)
"Instead of giving them PowerPoint presentations, we take school students out to observe birds," says SV Ganeshwar, one of the founders of SOF. "Students are introduced to birds and are taught about their importance through games, songs and storytelling."
The organisation, however, likes to focus on government schools since "the students there are more receptive to the idea compared to private schools".
"We also wanted to break the perception that bird-watching is only meant for the elites. Also, since government schools don't burden their students with excessive academic load, they receive our programmes well," he adds.
Following such regular endeavours, Ganeshwar claims, a few students who were earlier into hunting birds and stealing their eggs have now become their protectors. And the efforts are showing, too. Recently, students from Panchayat Union Middle School in Krishnampudur, submitted a checklist of around 3,000 to the 'eBird India' portal during a four-day 'Great Backyard Bird Count' held between February 15 and 18. "With the help of around 200 participants, the district was able to bag the first place for documenting a high number of bird species at the global level."
Why such initiatives matter
One of the basic objectives of such citizen science projects is to document the various bird species along with related information like the place they were sighted at, time and distance-covered etc. "That not only helps conserve the different species but also serves as data for research purposes," says P Jeganathan, a well-known ornithologist and the coordinator of Tamil Birders' Network.
While a conventional researcher, Jeganathan says, may not be available at every place, basic training through such initiatives helps provide valuable contributions for ongoing research projects.
For instance, the members of SOF, with their continuous research, found that the European bee-eater (Merops apiaster), a regular visitor to Salem that was once considered as transit migrant bird, is actually a winter migrant and stays in the district for about six months.
"Likewise, now we know that in South India, the white-naped tit is been sighted consistently only in Salem," says Ganeshwar.
But as far as children are concerned, they need to first enjoy the activities involved in such trails. "The organisers of a bird walk or any other trail, should not put pressure on the children to document every species they see. They must ensure that the children learn to appreciate nature first," adds Jeganathan, who is happy to know that several other groups across the country are now striving to conserve birds, their habitats and the global biodiversity.