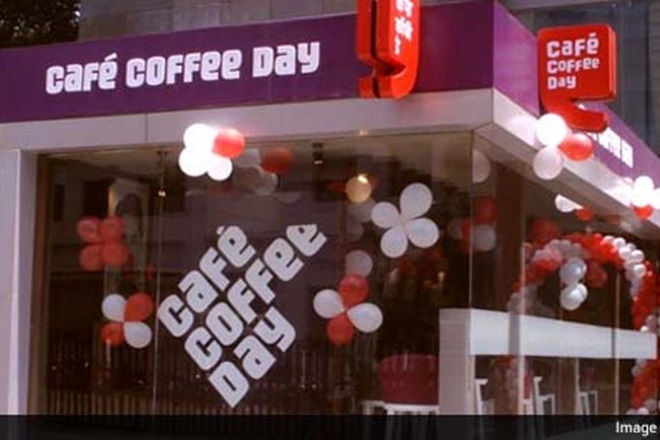 Of nostalgia and more — Coffee lovers recall their favourite CCD memories
Premnath V, an IT professional fondly recollects the mushy moments when he met his girlfriend for the first time at a Café Coffee Day joint at Ispahani Centre in Chennai, eight years ago.
"I think it was one of the first ones in the city. My girlfriend and I used to chat there for hours over coffee," he says.
Similar memories — of first dates, office meetings and 'me' moments — are etched all over the walls of CCDs across the city.
The chain of coffee outlets recently made it to the headlines after its founder, VG Siddhartha, went missing and was later found dead. His death, raised several questions and doubts as well as evoked empathy from different sections of society. Also was resurrected a sense of nostalgia on early memories of Cafe Coffee Day moments, among its regular visitors.
In search such nostalgic memories, The Federal spoke to a cross section of people and listened to stories of their fondest memories of the popular coffee chain.
For Premnath, CCD was not only his go-to place for meeting his girlfriend, but also to meet his clients. "It was affordable and a convenient place to meet people and have a chat," he says.
"CCD sold American-style coffees and espressos besides the usual filter coffee we get here. The concept of the CCD coffee shop itself was modelled on the bistros found in foreign countries where you can lounge and meet friends or a date while sipping a coffee or having a snack. In a few years, CCD cafes spread all over the country. Later, they introduced budget-friendly combos that everyone could afford. I personally like their 'Devils own', a type of frappe coffee," he adds.
Also Read: Siddhartha's death: CCDs in Chennai prove nothing has changed over coffee
Coffee square
Earlier, not many knew about the concept of a coffee square. It is a premium range of cafes around India that served eight single origin coffees from around the world. There were only four such outlets in India. "The CCD square was not a very well-known concept for many. Also, only a few people knew that they also have lounges. And there are a few outlets which are open till midnight," says Premnath
"I use their app every time I visit CCD and they add some points based on the bill amount, which can be redeemed later. I find it to be a very nice concept," he says. "I also love their idea of having CCD outlets inside colleges or university campuses and in hospitals, where you can get your favourite cuppa at a subsidised rate."
Prem adds that he was shocked when he came to know about Siddhartha's death. "I was shocked because I had read about him when I was doing a case study on the acquisition of Mindtree by L&T. He had sold off his share in Mindtree to L&T."
In recent times, Chennai witnessed the opening of several new cafes that gave CCD-goers more options to choose from. But, it has remained a go-to place for several of its loyal customers.
"To me, CCD has always been the go-to place, whether it is to meet a friend or for a business discussion. I savour their delicious and filling sandwiches during lunch," says Sowmya Sruthi, an entrepreneur.
Also Read: The irony and anatomy of CCD-owner VG Siddhartha's failure
It's all chocolaty
Not just Chennai, those in Bengaluru too had a story to share when it came to their favourite café.
Shreya Nagesh, a designer from Bengaluru, recalls how she used to save her pocket-money to buy CCD's 'choco-fantasy' cakes for her cousin and herself. "I love their cakes, and those were the yummiest chocolate cakes I ever had," she says.
"CCDs introduced us to cafe culture. Back then, it was a cool thing to hang out at CCD. It is still iconic but I never understood how it is running at a loss. Although there are other cafes in the market like Starbucks and Dunkin Donuts, there is nothing like CCD. People still prefer CCDs and go there," Shreya says.
Another customer, Janet, recalls the memory of their hot sizzling brownies that have always enchanted her. She feels their food is worth its price and that it is much better when compared to other café brands.
The 'me' moments
For Priyadharshini, CCD is her go-to café whenever she wants to spend time alone. "I always go to CCD when I want to spend some 'me' time. I go there and sit with a book and a cup of coffee for hours without being ogled at or judged for sitting there for too long," she says.
"I don't like it when people react, stare and judge when a woman sits alone and enjoys her own company in a restaurant or a public place. But that does not happen in a CCD outlet. You can just get your favourite book, grab a cold coffee and sink into one of their comfy couches," she adds.
After a lot of other people recalled their memories at CCD outlets on hearing about Siddhartha's demise, CCD changed their logo on social media. Social media users too flooded the platforms with the CCD logo, changed to black from its original red colour, in the memory of its founder.