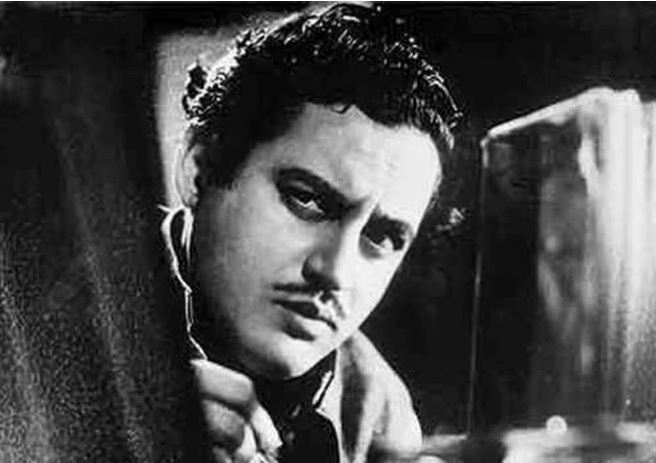 With two landmark films in less than a decade, before passing away at 39, on October 10, 1964, actor-filmmaker Guru Dutt's legacy is a vast chapter of creativity while his personal story remains an enduring mystery.
What can you decipher of a man, who was seen serenading beautiful actresses like Shyama and Madhubala in a Dev Anand-like debonair avatar in films like Aar Paar (1951) and Mr and Mrs '55 (1955) with élan, and with equal ease playing the jilted and brooding poet Vijay in Pyaasa (1957) or essaying the role of a broken-hearted Suresh Sinha, who once ruled the roost as a successful filmmaker in Kaagaz Ke Phool (1959)?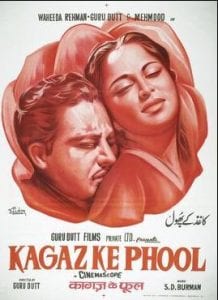 All through his career that began in 1944 – as a choreographer, assistant director, director, producer, and actor – Dutt seemed to be in a hurry.
Dutt's short life was tumultuous both on personal and professional fronts. Riding the highs and lows in both, Dutt today is a legend like a Mehboob Khan or a Bimal Roy.
With a saintly face and a glint in his eyes, Dutt finally found solace in the tragic roles that he etched for himself. Pyaasa set in the decade soon after independence presented the despair and disappointment with the corrupt and materialistic world. Bringing together a dream team of creative minds including writer Abrar Alvi, revolutionary poet Sahir Ludhianvi and composer SD Burman, Pyaasa was poetry on screen. Critically and commercially successful, the electrifying chemistry with his muse Waheeda Rehman, whom he had introduced in his production CID just a year ago, stood out.
Dutt's magnum opus came two years later with Kaagaz ke Phool, the first Indian film in cinemascope, a tribute to his mentor filmmaker Gyan Mukherjee. But, the film was also Dutt's personal story – his much-discussed rocky marriage with singer Geeta Dutt and his supposed failed romance with Waheeda. The movie considered to be far ahead of its time couldn't strike a chord with the audiences, who were used to breezy comedy, musical romance and family plots. President Rajendra Prasad is said to have stormed out of the screening halfway and the uniform adverse reactions impacted Dutt deeply.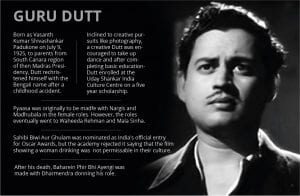 His subsequent productions Chaudvin ka Chand (1960), a triangular romance, and Sahib Biwi Aur Ghulam (1962) set in 19th Century Bengal centered on a declining Zamindari system, made a mark on critics and box office. Yet, Dutt didn't want to rebound as a filmmaker – a role that he was probably very fond of – as the disillusionment loomed large.
All through his stint, Dutt had several memorable collaborations – from the swashbuckling Dev Anand whom he met at Prabhat Film Company in the 40s, while he was working as a choreographer for the movie Hum Ek Hain, to actor Rehman and comedy actor Johnny Walker. Dev Anand and his collaboration spelt success in movies like Baazi his directorial debut and Jaal. Rehman was a regular in prominent roles in his movies Pyaasa, Chaudvin ka Chand and Sahib Biwi Aur Ghulam.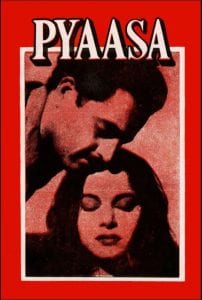 Alvi, who teamed up with Dutt for over 10 years as writer and director has been synonymous with the latter, even as he remained in Dutt's shadows all through. His films bore the unique stamp of cinematography by VK Murthy, whose brilliance stood out especially in Kaagaz ke Phool through mirrors to conjure up sunbeam in the studio setting for the song 'Waqt ne Kiya'.
Dutt's heartbreaks are today milestones with Kaagaz ke Phool entering Time magazine's All-TIME 100 best movies list' along with Pyaasa, and his body of works is a textbook for filmmakers.
And as one still wonders if it was accidental overdose or suicide that brought the end, if there is anything that sums up the turmoil a creative genius often endures it would be the haunting melody – 'Waqt Ne Kiya Kya Haseen Sitam Tum Rahe Na Tum Hum Rahe Na Hum'.
In the words of Kaifi Azmi, the elegy is all the more haunting in the voice of his wife from his own masterpiece Kaagaz ke Phool. Albeit, originally sung mourning his doomed romance with the muse.