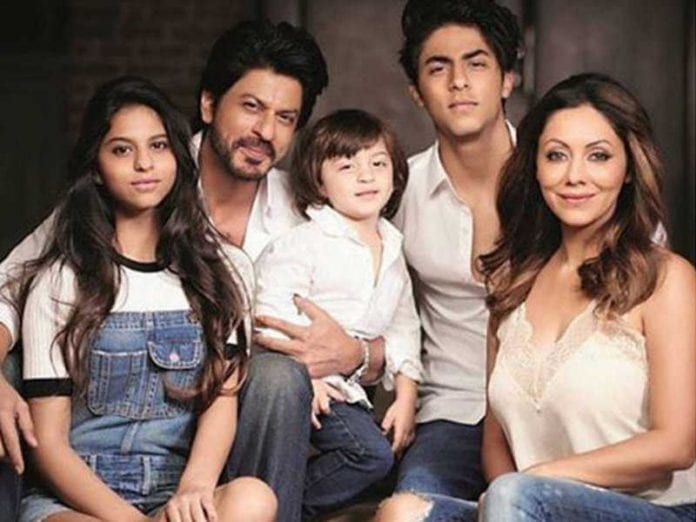 Bollywood actor Shahrukh Khan's message on the eve of Republic Day is something we need to hear today.
Bollywood's 'Badshah' said how being an Indian was more important than understanding which religion one belonged to during a visit to the sets of a dance reality show recently. He went on to state an incident where his daughter Suhana had to fill in her religion in a school form.
"We never spoke about being Hindu or Muslim. My wife is a Hindu, I am a Muslim and my children are Hindustan. When they went to school, they had to write their religion. My daughter came to me once and asked 'what is our religion?' I simply wrote in her form that we are Indian, we do not have a religion," said Shahrukh Khan.
Also read | PM pays homage at National War Memorial for first time
("Humne koi Hindu-Musalman ki baat hi nahi ki. Meri biwi Hindu hai, mai Musalman hoon. Aur mere jo bacche hain, wo Hindustan hain. "Jab wo school gae to school me wo bharna padta hai ki religion kya hai. To jab meri beti choti thi, usne aa ke pucha bhi mujhse ek baar, 'papa hum kaun se religion ke hain?' Maine usme ye likha ki hum Indian hi hain yaar, koi religion nahi hai. Aur hona bhi nahi chahiye.")
My wife is Hindu, I am a Muslim and my kids are Hindustan. My daughter was asked the religion in school form, I told her we are Indians ?? ❤️ – The pride of India Shah Rukh Khan. #RepublicDayIndia #RepublicDay2020 pic.twitter.com/Qk95xxLT3j

— Neel Joshi (@neeljoshiii) January 25, 2020
The audience applauded him for his speech. He went on to add that religion was not imposed in his house and they celebrated all festivals. "I gave my son and daughter names that could pass for generic (pan-India and pan-religious) ones – Aryan and Suhana. The Khan has been bequeathed by me so they can't really escape it."
He also added that he is not religious but believed in Islam. "I'm not religious in terms of reading namaz [prayer] five times but I am Islamic. I believe in the tenets of Islam and I believe that it's a good religion and a good discipline."
Incidentally, this is not the first time that Shahrukh Khan has spoken about religion.
Also Read: Of honours and decorations: Know your CDS and armed forces' chiefs
Earlier, during one of his movie promotions, he hoped that his kids learnt and respected all religions. "My parents introduced me to everything. It was a refugee colony where I lived. So, my parents used to be equally happy if I used to go to Ramleela or for Eid celebrations. Those ways, you learn and respect and love each other because you learn each other's religion on your own. So, I hope my children do the same. My memories and my thinking are for them!"
On the work front, two of his movies – Jab Harry met Sejal and Zero – failed to impress the audience and he is yet to announce his next venture. However, his production house, Red Chillies Entertainment has a couple of movies lined-up including, Abhishek Bachchan's Bob Biswas.
Also read | India displays military might, cultural heritage on R-Day