Monty Roy became a sensation overnight when his 'transformation' video on TikTok went viral on several other social media platforms.
The video shows the sudden transformation of a boy into a girl while he's dancing on screen. One can find thousands of such videos on TikTok, a video-sharing social networking app owned by China-based ByteDance, that have gone viral.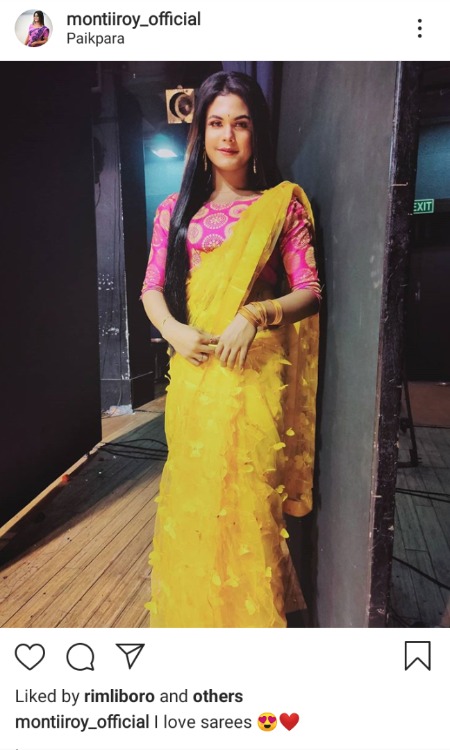 The going viral of such videos on TikTok points to the popularity that cross-dressers and LGBTQ members enjoy on the video-sharing app.
While LGBTQ is a broader group of gender identities that include lesbian, gay, bisexual, transgender and queer (or questioning), a cross-dresser is a person who likes wearing clothes normally associated with another gender.
What exactly the popularity of these videos suggest?
Surat-based makeup artist Jigar Rathod, who posts cross-dressing videos on TikTok, said the platform helps its users express themselves the way they want.
"I like this platform because we can be whatever we want and what we are, on this platform. I can openly express myself without any hindrance and that's the beauty of this platform," he told The Federal.
Rathod is followed by over six lakh users on TikTok. Besides cross-dressing videos, he posts content related to comedy, acting and makeup on the platform.
"Talent dikhana hai, nazariya change karna hai (I want to show my talent, and change people's perspective — of looking at the different genders). And, I can see it changing," said Rathod.
Related news: Police action against social media firms: A case of shooting the messenger?
He believes these videos would help change the way people look at the cross-dressers or other LGBTQ members. He said one always gets both positive and negative comments on such videos. And that he chose to look at its brighter side and proceed with it.
According to Mumbai-based Sumit Pawar, who was once an avid user of the video-sharing app, there are a lot of LGBTQ community members on TikTok.
"There are some people who make such transformation videos just for the mockery while some use it (TikTok) just like any other social media platform. There are all types of people: genuine users, normal ones and then those who like mockery," said Pawar.
However, Bindu Madhav Khire, a Pune-based LGBTQ activist, has a different opinion about cross-dressing videos on TikTok. "I know that many transgender persons and cross-dressers use this platform. It might help them for the time being, but I am doubtful if this would help them in the long run," said Khire.
"I would say this is an intermediate step before they can actually come out in public. Cross-dressers might be using this platform to get out of their closets. But I don't think it can help in building self-acceptance or to overcome the phobia. This because it is one-way communication which won't really be effective in helping them," added the activist.
"One can also earn a good amount of money — somewhere in the range of ₹1-1.5 lakh per month — if he has a good number of followers," another TikTok user told The Federal. A user needs to have at least a million followers on TikTok to get paid promotions, said the user who did not wish to be identified.
TikTok is one of the most downloaded apps in the world with over a billion downloads since its inception in 2012. It hit 1.5 billion downloads across App Store (iOS) and Google Play (Android) in November 2019. The growth was driven by a surge in the number of users in India, which currently accounts for around 31 per cent (around 460 million) of its total users.
It is also used for home décor, beauty tips and science education-related videos by various users across the globe. All these categories have their own dedicated audience and they seem to co-exist in the harmony.
Related news: Jaipur youth paraded naked for shooting TikTok video with minor girl