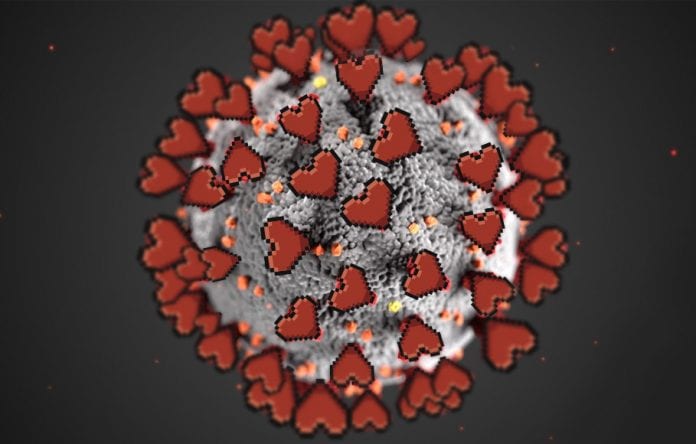 'His examination revealed that he had no fever, no pain anywhere, and that his only concrete feeling was an urgent desire to die. All that was needed was shrewd questioning, to conclude that the symptoms of love were the same as those of cholera' – Love in the Time of Cholera
Much like a mimeograph of 'Love in the Time of Cholera' by Gabriel García Márquez, the stories surrounding the phrase 'Love in the time of corona' seem like a blast from the past. It is only time we sit back and wait for someone to write a moving novel on this too. At a phase when the COVID-19 pandemic has forced states to shut down all theatres, malls, pubs, events and even beaches, the unprecedented outbreak is taking a toll on love, relationships, and the dating scenario across the country.
"I was meeting him after almost a year. He was flying down from the US for a long break and we had planned to do so much during the time we were to spend together. We just didn't see any of this coming," says an exasperated Varsha, who was excited about her boyfriend's visit home in Chennai.
Varsha has been in a long distance relationship for almost half a decade now. "We planned to revisit our favourite hangout spots, the ones we used to visit when we first started dating. All of it was shut. And even our weekend getaway plan to Kerala was ditched as the state was heavily infected," said Varsha.
How does love find its way around a virus outbreak?
Young couples all around are always quick to find alternatives.
23-year-old Janani, who used to eat out with her boyfriend every weekend, now meets him at a mutual friend's place. "I can't have him over as my parents wouldn't be chill with that. We hang out with a bunch of our friends at a friend's place and order food in on weekends. So, we end up spending time with each other, at the cost of giving up our privacy, however," she added.
People are taking to social media to share pictures of them and their partners in isolation at each other's houses, collaging it together and posting it with the caption 'Love in the time coronavirus'. Be it virtual movie parties, beer parties, or candlelight dinner dates through FaceTime, millennial couples are going all out to cope with their love lives despite the threat from the virus.
Related news | Quarantine, what's that? Keralites return home, spread COVID at social outings
"Going to movies together every week, as soon as any new movie releases used to be our thing. After the theatres shut, we couldn't do it. But we decided the coronavirus isn't going to stop us. Instead of going to the theatre, we use the Netflix party feature and watch a movie together from each other's houses," said Keshav*.
Netflix party is a feature introduced by Netflix to encourage isolation. One can host a movie and add friends to the watch party, text in the chat box alongside the movie, and pause and play the movie for everyone at the same time in this feature.
For some like Varsha, it might not be easy. "As it is, we spend most of our time in the relationship over calls and Skype. We waited so long to be with each other in person. Unfortunately, it felt like a long distance relationship even when he was less than 5 kms away from me. Even worse, he had to fly out early before the travel ban kicked in," she said.
Dating apps and apprehensions involved
In a recent survey, a popular dating app called OKCupid revealed that a whopping 74% of its Indian users were ready to meet their match in person despite threats of physical contact spreading the virus. These numbers come at a time when even OKCupid, among other dating apps like Tinder, Hinge, and Bumble are promoting social distancing in the form of virtual dating.
Gopal*, a user of Grindr, a gay dating app, said he went on a date less than a week ago. "Though I had apprehensions about meeting my date in person, he assured me that he had no symptoms and was completely fine. He had returned from Germany recently. After we met, I didn't think about any COVID-19 threats while being intimate with my partner."
However, this doesn't seem to be the case in all dating-app stories. Shreyans, a habitual user of Tinder in Chennai, said the girl he was supposed to go on a first date with cancelled after her parents did not allow her to step out due to the COVID-19 outbreak.
Another user, Sujith*, who had made plans to travel to Bangalore to meet his date, sits at home in frustration now. "We had been texting and talking for almost three months and I had planned to travel to Bangalore to meet her. Maybe even hook up. But coronavirus totalled all my plans," he said.
Related news | Lockdown in 75 Indian districts, transport stalled till March 31
Is love sans physical contact doable?
Meera*, who has been in an inter-religious relationship with a Muslim man for almost 3 years, said the idea of not having physical contact never struck her whenever she met her boyfriend. "I have been meeting him almost every day amidst this virus breakout and I had no apprehensions in holding hands, hugging or kissing him," she said. She however added that she was able to do so only because they were aware of each other's minimal travel and contact history.
Though Italy and France had to change their traditional ways of greeting people with a kiss on the cheek, predominantly, couples here do not appear to be shaken by it much. PSAs by health authorities to steer clear of handshakes, hugs, and kisses seem to make no significant dent in the dating pattern.
Be it people who have been seeing each other for several years and are aware of their health, travel and contact history, or be it people on first dates and unaware of each other's histories, love and lust always seem to find its way through a tumultuous pandemic.
*Names of people have been changed to maintain privacy