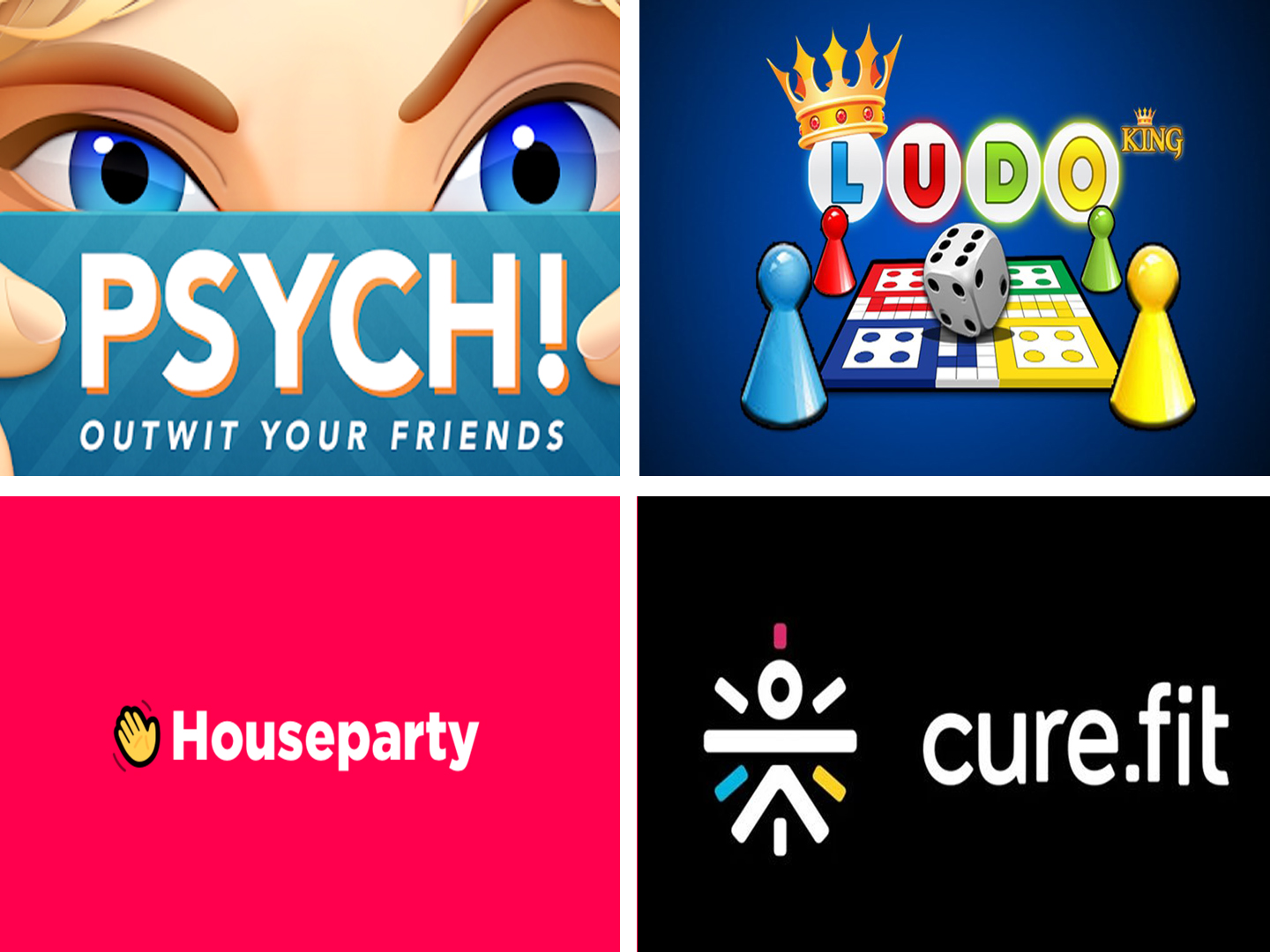 From Houseparty to Dalgona coffee: Trends going viral this quarantine
Social media is a weird yet amusing place. You get thrown different things at you every day sometimes you don't even know how to process all of it. Right from cringing seeing people lick toilet seats in the 'Coronavirus challenge' to being wowed seeing old pictures of my favourite people in the 'Throwback Thursday challenge' social media has always kept me on the hook tracking these trends.
Now that everyone is confined within their homes due to COVID outbreak I assumed that these challenges would die down and no newer stuff would come up. But boy was I wrong! Discovering new apps, games and challenges to virtually erase the physical distance from their loved ones during times of isolation, internet users are doing their all.  20 years down the lane if our children ask us "How did you stay sane through the quarantine?" it has to be these top eight apps/social media trends that highlighted our quarantine period.
Houseparty
Much like the Whatsapp or Facebook video call service, Houseparty too is a social networking app that enables users to group video chat. Unlike the former two apps you can have several 'parties' going on and can house up to eight people in a video call. It notifies the user whenever a friend is in the 'room' meaning whenever they come online. However topping all of this is the live games feature inbuilt in the app. Right from a pictionary game called 'Quick draw' to Ellen DeGeneres inspired 'Heads up' to 'Chips and Guac', a game similar to Cards against Humanity and Trivia, these games have kept users hooked to the app. It also became the most downloaded app in United Kingdom, Canada and New Zealand.
Psych
Psych is an app that was inspired from Heads up. It is termed as a 'party game' since it's a multiplayer game and instantly became a great hit during the quarantine period as it does not require the players to be in close proximities. It is a fun game where you get to choose from a set of exciting topics like proverbs, fun-facts, movie bluff and the most used, wait for it…adults only! All the players get the same questions on their screens and get to make up fake answers to real trivia questions. Once all the answers are collected players have to choose the right answer from the jumbled mix of fake answers given by the others. (The key is to make up answers that sound very complicated and clever, thank me later) If you pick any of the other player's answer you get 'Psyched' by them and they get points. And if you pick the right one, good for you, you get two points. Several rounds are played until the player with the most point wins the game.
Ludo King
Currently the most downloaded app in India in March 2020 this online version of the centuries old board game called 'Ludo' itself. Where 4 players need to move their tokens across the board, passing through other players' tokens without getting cut and need to reach their tokens 'home' The first person to do so wins the game. Though being a bit on the slower side, the online multiplayer version of this has become a huge hit among young people who have a lot of time to kill. We even saw former badminton world champ Saina Nehwal play the game with husband Parupalli Kashyap and her other friends and flaunt it on Instagram.
Cure fitness
For those gym freaks who are already fretting over those extra flabs under the arms or their tummies just two weeks into quarantine, Cure fitness app comes as a saviour. Who would have known that a fitness app would go so viral?! By word of mouth and through social media posts there was a lot of talk over this fitness app which offered live streaming of fitness classes for free during quarantine. I am certainly not exaggerating when I say it is so addictive. The app offers various workouts throughout the day from Hatha,Vinyasa yoga, core and strengthening work outs, shoulders, abs and dance fitness too! A bunch of really fit (also very good looking) trainers come on live and talk you through a very groovy 30-minute fitness session. Since there are close to 30 workouts being offered round the clock a day, one can pick and choose a schedule that works for them and hit it off! You can even join workouts with your friends to challenge yourself more and stay motivated. At the end of each session the app gives you results of the workout which is how you fared amongst your friends, your energy score and class rank. Be right back, running to my next dance session!
Apart from these games and social networking apps, much like the previous Kiki, mannequin and bottle cap challenges, these challenges that are so synonymous with the COVID quarantine period took the internet by storm.
Dalgona coffee challenge
This trend is said to have kicked off by a TikTok user whose video of making the Dalgona coffee has been watched over 11 million times now. This pretty looking is made by whisking coffee powder, hot water and sugar in 1:1:1 ratio and by whisking we mean whisk till your arm feels numb. This forms a beautiful golden brown froth which is then placed over a glass of cold milk. People were ambushed with pretty pictures and videos of this coffee on Instagram and Tik Tok and had to try it themselves with the hashtag #Dalgonacoffeechallenge out of FOMO. As soon as this coffee which earns its name from a South Korean toffee got popular, the ever-existent Madras filter kaapi Nazis countered these 'best coffee' claims with their own filter coffee posts.
Say hi to my attempt at the #dalgonacoffeechallenge pic.twitter.com/W1m3h7NfT4

— △⃒⃘ Ari (@elleirab) April 4, 2020
Until tomorrow challenge
This is more like a cryptic message than a challenge given how this challenge is done. This one too is ssaid to have originated from Tiktok and crept to Instagram later. The idea is to basically post a weird or embarrassing picture of yourself with nothing but just 'Until tomorrow' as the caption. Wondering what's the point? You get to display your freaky, embarrassing moment as it will remain for only 24 hours. Until tomorrow? Get it? So how does the chain go on? If at all you stumble upon one these posts and you happen to like them you will get a DM from that person, challenging you to post a similar picture with just the cryptic caption 'Until tomorrow.'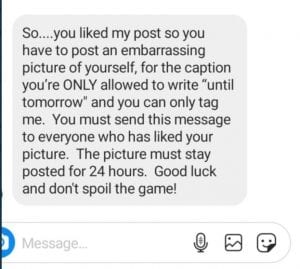 Have Your Ever Bingo Challenge
With meme and template creators sitting at home with a lot more time on their hands, there has been a sudden up rise in the 'Have You Ever Bingo Challenge'. In this challenge social media users compare their life events where they use a template to mark off the things they have done or not done. Following this they nominate their close friends to do the same and the chain goes on. The empty template is provided by the nominator. Bingo's are created for different schools, colleges, cricket, football clubs, television series and even some interesting workplace enabling users in a plethora of funny and entertaining options to pick from.
See 10, Do 10 challenge
Pretty sure, this one is the work of some fitness freak. This is one among the Instagram challenges that spread like wildfire as it assisted people to stay fit amidst the lockdown. In this viral trend, users can post a video of themselves doing push ups, tag a bunch of their followers and challenge them to do the same. Instagrammers are going gaga over this trend as they find it as a way to boost their morale, take their mind of the news and focus on working on themselves. Singer Justin Bieber and NBA player Russell Westbrook are some of the celebrities who have taken up the challenge.
Though most of these challenges might seem pointless and wannabe, it is largely seen as a community activity, to feel a sense of togetherness amidst a pandemic and to not let that morale sink. So next time you see someone recording themselves doing push ups, don't mock them. Rather jump in the frame and video bomb them!