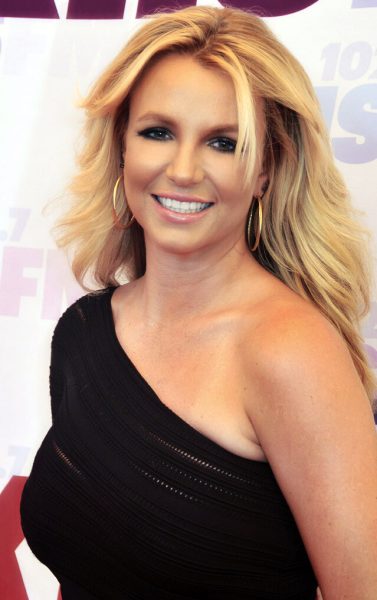 Britney Spears' memoir about freedom, fame, motherhood and faith to release on October 24
Grammy Award-winning artist, entertainer, and global pop icon Britney Spears is all set to publish her memoir, The Woman In Me, on October 24 this year, Jennifer Bergstrom, senior vice-President and publisher of Gallery Books, announced in New York on Tuesday (July 11). Gallery Books is an imprint of Simon & Schuster.
The Woman In Me is a brave and astonishingly moving story about freedom, fame, motherhood, survival, faith, and hope. In June 2021, the whole world was listening as Britney Spears spoke in open court. The impact of sharing her voice — her truth — was undeniable and changed the course of her life and the lives of countless others. According to a release by Simon & Schuster India, the memoir reveals for the first time her incredible journey — and the strength at the core of one of the greatest performers in pop music history.
A woman's story, told on her own terms
The memoir illuminates the enduring power of music and love—and the importance of a woman telling her own story, on her own terms. On acquiring Britney Spears's memoir, Jennifer Bergstrom commented, "Britney's compelling testimony in open court shook the world, changed laws, and showed her inspiring strength and bravery. I have no doubt her memoir will have a similar impact—and will be the publishing event of the year. We couldn't be more proud to help her share her story at last."
Bergstrom and Executive Editor Lauren Spiegel acquired World and audio rights from CAA, in a landmark deal, Simon & Schuster Audio will simultaneously publish the audio edition. Simon & Schuster UK, Canada, Australia, and India will also publish simultaneously. In addition, foreign rights have been sold to: Buzz Editora (Portuguese/Brazil), Bard Publishing House (Bulgarian), Politikens Forlag A/S (Danish), Kosmos Uitgevers (Dutch), Werner Soderstrom LTD (Finnish), Editions Jean-Claude Lattes (French), Penguin Verlag (German), Alexandra Könyvesház Kft. (Hungarian), Longanesi & C. S.R.L. (Italian), Cappelen Damn (Norwegian), Grupa Wydawnicza Foksal SP. Z.O.O. (Polish), Bookzone (Romanian), Penguin Random House Grupo (Spanish, Catalan and Portuguese/Portugal), Bokforlaget Forum AB (Swedish).
The pop phenomenon
Spears is one of the most successful and celebrated entertainers in pop history with nearly 150 million records worldwide. In the U.S. alone, she has sold more than 70 million albums, singles and songs, according to Nielsen Music.
Also read: Won't probably perform again, says Britney Spears
Born in Mississippi and raised in Louisiana, Spears became a household name as a teenager when she released her first single…Baby One More Time, a Billboard Hot 100 No. 1 smash and international hit that broke sales records with more than 20 million copies sold worldwide and is currently 14x Platinum in the U.S.
Debuting at #1 on Billboard's Hot Dance/Electronic Songs chart, Hold Me Closer finds Elton John and Britney Spears, two of the most iconic artists of all time come together for the first time ever on record. The song topped the charts providing Britney's first in almost ten years and the record has also climbed to #1 in Australia and Canada, #3 in the UK, and most notably #1 on iTunes in over 40 countries worldwide upon release.
The song, produced by Andrew Watt, is a refreshing contemporary twist on one of Elton John's most iconic hits, Tiny Dancer, which also features elements of other classic songs from his legendary catalogue, including The One, and Don't Go Breaking My Heart.
Her musical career boasts countless awards and accolades, including seven Billboard Music Awards and Billboard's Millennium Award, which recognizes outstanding career achievements and influence in the music industry as well as an American Music Award and the 2011 MTV Video Vanguard Award.
So far, Britney has earned a total of six No.1-debuting albums on the Billboard 200 chart and 34 top 40 hit singles on the Billboard Hot 100 — four of which went to No. 1. Spears has been nominated for seven Grammy Awards and won for Best Dance Recording in 2005.
Also read: Britney Spears allowed new lawyer in conservatorship case
Not only has Britney's music touched the lives of millions, but she has also used her global platform and voice to support the LGBTQ+ community, from the Dream Act to anti-transgender bills in Texas. As a longtime ally of the community, she most recently received GLAAD's 2018 Vanguard Award, which is presented to media professionals who have made a significant difference in promoting equality and acceptance of LGBTQ+ people.
After her cutting-edge pop concert Las Vegas residency, "Britney: Piece of Me," at Planet Hollywood Resort & Casino ended in December 2017, Spears took her show on the road with a "Piece of Me" global tour in summer 2018. Britney has been creating fragrances for over 15 years, and her scents are available in over 85 countries around the world.