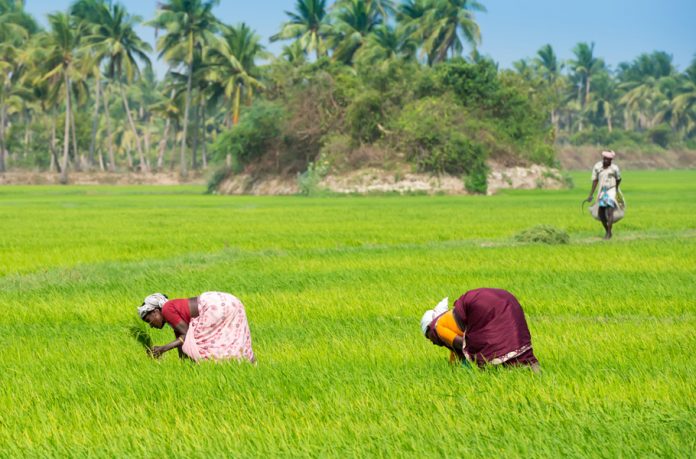 Will legislation be brought to guarantee minimum support price (MSP) for food crops? The answer is worth a few lakh crores of rupees. Thus, no one seems to be in a haste to answer it. The onus is now on a government-formed committee that is seeking a solution to this vexed issue since it first met in New Delhi on August 22, 2022.
The government had constituted the committee vide a notification in July last year. It comprises representatives from the Union and state governments, farmers' union leaders, agriculture economists, and scientists, among others. It was tasked to address the issue of MSP — make it "more effective and transparent", and also to promote natural farming, as well as to change crop patterns keeping in mind the changing needs of the country, according to official statements.
No consensus
In its last meeting held in Lucknow on April 21, a consensus could not be reached despite an almost 10-hour-long session. The matter (legalising MSP) has been left for a sub-group to resolve in a meeting scheduled for May 10-11 at the national capital.
The expected outcome was reported by The Federal a day before the Lucknow meeting.
The committee members are aware of the economics involved in a legal assurance for MSP. According to one of them, data shared by government representatives estimates a spend of over Rs 17 lakh crore if MSP is legalised. Because, such a decision would force the government to buy every grain of crop under MSP.
Now, consider the fact that according to Budget Estimates 2023-24, the total expenditure is projected at Rs 45 lakh crore. Thus, the expense is about 38 per cent of the total estimated expenditure.
However, experts are divided on their opinions. While some support farmer unions' demand for a guarantee, others support the government's stand that it will hit the exchequer hard.
For example, Anil Ghanwat, who was a member of a panel set up by the Supreme Court to study the farm laws before they were repealed, repeatedly said that by legally guaranteeing MSP for all 23 crops, the procurer — the Union or a state government — would go bankrupt.
Also read: MSP can only guarantee stable price not best rate, says Niti Aayog member Ramesh Chand
The president of the Maharashtra-based farmers' union Shetkari Sanghatana is a keen supporter of Shard Joshi's open-market ideology.
Another committee-member, agriculture economist Ramesh Chand of NITI Aayog, believes that if the government starts buying more crops at MSP, it will be fiscally ruinous.
On the other hand, Sukhpal Singh, principal economist of the Punjab Agriculture University, has been quoted as saying that this estimate, at current MSPs, is faulty.
The politics of it
Apart from the economics of it, there is a political aspect involved.
Among farmer leaders expected to take part in the Delhi meeting are Bharat Bhushan Tyagi, Gunvant Patil, Krishnaveer Choudhary, Pramod Choudhary, Guni Prakash, and Sayyed Pasha Patel.
Tyagi, a farmer, educator, and trainer from Uttar Pradesh, was awarded the Padma Shri in 2019. He is a votary of natural farming and also proposes that farmers should not be only growers but take an active part in determining the price.
The others are representatives of various farmer unions. The Samyukta Kisan Morcha (SKM) — an umbrella of many farm organisations that led a year-long siege of New Delhi against the now-repealed farm laws — refused to be part of the committee.
Also read: MSP panel: It's hurried paperwork with little groundwork, say farmers
It argued that there was no mention of making a law on MSP on the committee's agenda. SKM also alleged that the body consisted mostly of government representatives. Thus, the three spots offered to it on the committee lay wanting. Currently, it has 26 members.
Currently, according to the recommendations of the Commission for Agricultural Costs and Prices (CACP), the government announces MSP for 23 major crops. Such prices are 1.5 times the cost of cultivation to account for inflation.
While considering the price, CACP includes factors like the cost of production, demand-supply conditions, domestic and international prices, inter-crop price parity, and terms of trade between agricultural and non-agricultural sectors, among others.