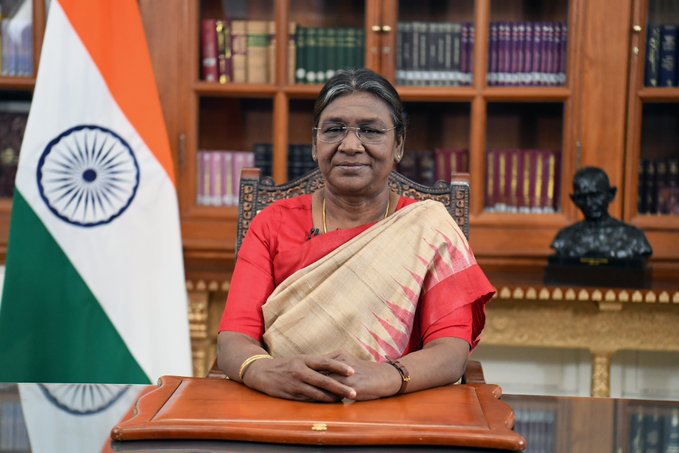 A Motion of Thanks is moved in the Lok Sabha and the Rajya Sabha after the President's address by an MP of the ruling party, following which it is debated in both the Houses. After the Opposition gives its opinion on the President's speech, the Prime Minister gives his replies to the concerns raised by the former.
The customary Motion of Thanks, which follows the President's address to Parliament, will be passed on Thursday (February 9) by the Rajya Sabha after the Prime Minister speaks, a day after it was approved by the Lok Sabha.
Also read: PM to reply on Motion of Thanks at 2 pm in RS on Thursday
Here's what it means:
President's Address
After each general election and the first session of every fiscal year the President addresses both Houses of Parliament. The President outlines the government's policies and programmes for the previous and following years.
No other business is conducted until the President has addressed both Houses of Parliament. This address is known as a Special Address.
The President's Address is the government's statement of policy. So, the government drafts it and is responsible for its contents.
Motion of Thanks
This corresponds to the 'Speech from the Throne in Britain'. It is debated in both Houses on a motion which is known as the Motion of Thanks.
In most cases, three days are set aside for a discussion of the Motion of Thanks.
The members are at liberty to speak on any matter of national or international importance and other issues.
Voting
The Motion of Thanks is put to vote at the end of the discussion. The House needs to approve it, otherwise it will amount to the government's defeat.
Discussion on matters referred to in the President's Address takes place on a Motion of Thanks moved by a member and seconded by another member.
Also read: Motion of thanks to Prez address passed by Parliament
Members who are to move and second the Motion are selected by the Prime Minister and the notice of such a Motion is received through the Ministry of Parliamentary Affairs.
PM's reply
At the end of the discussion, the Prime Minister replies to the debate.
At times, the Motion of thanks is adopted with amendments.
After the Motion of Thanks is adopted, it is conveyed to the President by the Rajya Sabha Chairman and Lok Sabha Speaker through letters.
The President acknowledges the communication through a letter, which is read out to Parliament, concluding the entire process.