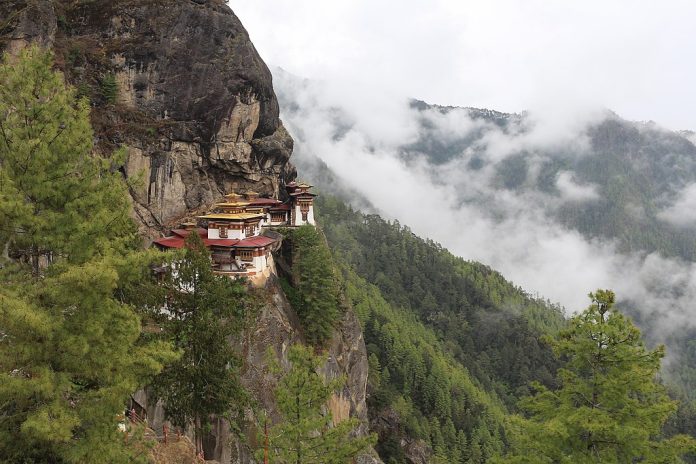 Bhutan is known for being one of the happiest countries in the world, with its royal rulers' emphasis on Gross National Happiness instead of Gross Domestic Product. And this policy — or philosophy — seems to have served the Himalayan nation well, as it looks set to graduate from the United Nations (UN) list of Least Developed Countries (LDC) on December 13 this year.
So, why was Bhutan on the UN LDC list in the first place, and how did it qualify as the seventh nation to graduate from the LDC status after Botswana, Cape Verde, Maldives, Samoa, Equatorial Guinea, and Vanuatu?
When is a country put on the LDC list?
In the 1960s, the UN started recognising the countries that are the most vulnerable — in terms of geographical location, development capacity, socio-economic parameters, and lack of domestic financing — and have the lowest indicators of socioeconomic development. The idea was to help these countries get support from richer nations to help them catch up. The UN officially established the category of LDCs in 1971.
Also read: To Bhutan by rail: India seeks to boost border ties, counter China's LAC plans
For a country to be termed an LDC, the UN has identified three criteria:
Per-capita Gross National Income (GNI): The country has a per-capita GNI below $1,230 over a three-year average.
Human Assets Index (HAI): The country performs poorly on HAI based on six indicators, such as nutrition, health, and education. It indicates major structural impediments to sustainable development. The inclusion threshold is a score of 60.
Economic and Environmental Vulnerability Index (EVI): It is a measure of structural vulnerability to economic and environmental shocks and includes eight indicators, such as remoteness or landlocked-ness and being prone to natural disasters. The inclusion threshold is 36.
Also read: Arunachal Pradesh Day: Know why the state matters so much to India and China
Currently, 46 countries qualify as LDCs, and the UN reviews their status every three years. As many 33 of those are in Africa, nine in Asia, three in the Pacific, and one in the Caribbean. In India's neighbourhood, Afghanistan, Bangladesh, Myanmar, and Nepal are still in the LDC category. Both Bangladesh and Nepal have also got the clearance for graduation from the list.
What kind of support do LDCs enjoy?
LDCs enjoy certain economic benefits, such as duty-free and quota-free access to the markets of developed countries, increased access to new markets, loans with special terms such as lower interest rates and longer repayment times. Also, they get significant foreign aid to fight poverty, meet their basic needs, and promote sustainable growth.
LDCs are often heavily dependent on foreign aid because of their locational disadvantages (e.g., Bhutan is landlocked), susceptibility to natural disasters (e.g., floods and cyclones in Bangladesh), populations' disproportionate reliance on agriculture, etc.
The benefits of graduating from the LDC list
Graduation from the LDC list may bring increased access to international markets, better trade opportunities, and greater foreign direct investment.
For instance, Bhutan, which is known for its natural beauty, may be able to attract more international tourists.
How can a country graduate from the LDC list?
To graduate from the LDC list, a country must meet certain criteria related to GNI, HAI, and EVI.
First, the per-capita GNI must be at least $1,242 for two consecutive triennial reviews, proving that it is sustainable in the long run.
Second, the country must demonstrate improvements on the HAI, including education and health care, and the figure should go up to 66.
Also read: 70.5 per cent Indians can't afford a healthy diet, says a United Nations report
Third, on the EVI, the country must prove its ability to withstand external shocks, such as natural disasters, and bring down the score to 32. For that, the country needs to improve its infrastructure, institutions, and governance, and diversify its economy.
So, how did Bhutan graduate from the LDC list?
Bhutan has been on the LDC list since the beginning, i.e., 1971. However, it has taken remarkable strides on several socio-economic metrics, including economic, social, and human development indices, in recent decades.
Its economy has grown more than eight times in 20 years, from around $300 million in 2000 to $2.53 billion in 2017, with an average annual growth rate of more than 7%.
The section of people living in poverty came down from 17.8% in 2003 to 1.5% in 2017, while the section of people living below the national poverty line came down from 23.2% in 2007 to 8.2% in 2017.
India has played a key role in Bhutan's rise, as the tiny Himalayan nation's hydropower export to India now accounts for 20% of its economy. It has also used Brand Bhutan to diversify exports.
Bhutan fulfilled all requirements for graduation for the first time in 2015, and then again in 2018. Thus, following the UN's rules, it was scheduled to graduate in 2021.
However, Bhutan requested that its graduation date be allowed to coincide with the conclusion of its 12th National Development Plan in 2023. The UN accepted the request and postponed the date.