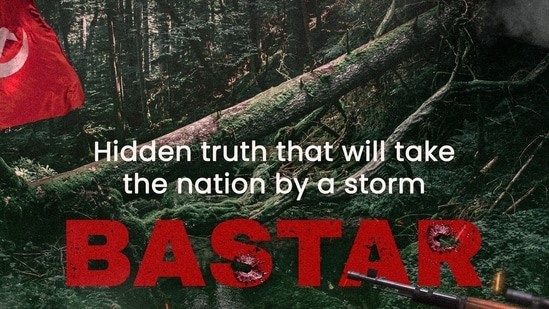 'The Kerala Story' makers announce next film 'Bastar', to release in 2024
Director Sudipto Sen and producer Vipul Shah, the duo behind 'The Kerala Story', which stirred up a huge controversy for depicting women in Kerala being lured to join the Islamic State (IS), announced their next project 'Bastar' on Monday (June 26).
'Bastar', which is based on a 'gripping true incident', will hit the screens on April 5, 2024, said the makers. This announcement was made on Twitter by Shah's Sunshine Pictures, which will produce the upcoming movie.
"Unveiling our next, #Bastar. Prepare to witness another gripping true incident that will leave you speechless. Mark your calendars for April 5, 2024! #VipulAmrutlalShah @sudiptoSENtlm @Aashin_A_Shah #SunshinePictures," the production house said in the tweet.
The film's poster promises that the film will unveil some "hidden truth" and features a forest in the aftermath of what seems like a massacre with a rifle and a red flag. The text on the poster read, "Hidden truth that will take the nation by a storm – Bastar".
Also watch: 2018: Everyone is a Hero and The Kerala Story rake in the moolah on opposite planks
'The Kerala Story', which was directed by Sen and produced by Shah and released on May 5, led to fierce debates on TV channels with Kerala chief minister Pinarayi Vijayan denouncing the film. The film polarised the political discourse in the country as it depicted how women from Kerala were forced to convert and recruited by the terror group IS.
The movie, which emerged as one of the most successful films at the box-office with over ₹200 crore in reported earnings, was banned by the West Bengal government, fearing tensions among communities. Theatres in Tamil Nadu had decided to stop the screening, citing the law-and-order situation and a poor audience turnout.
However, it received tax-free status in BJP-ruled states such as Madhya Pradesh, Uttar Pradesh, Uttarakhand and Haryana.
'The Kerala Story' starred Adah Sharma, Yogita Bihani, Sonia Balani and Siddhi Idnani.
(With inputs from agencies)