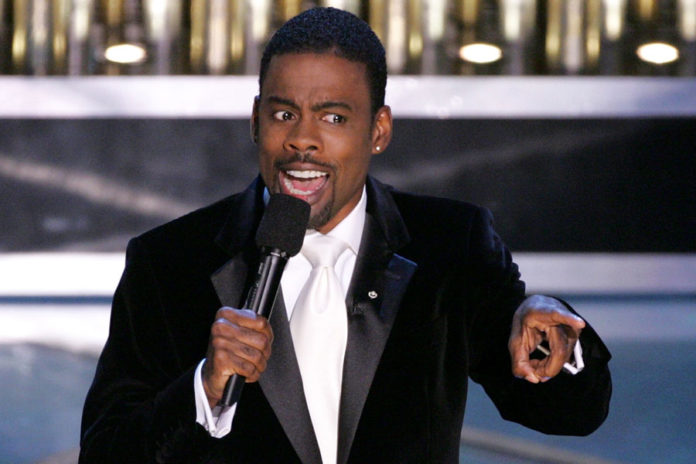 A teary Chris Rock on Wednesday (March 30) finally broke his silence over the incident between him and actor Will Smith at the 94th Academy Awards, while addressing audience at a stand-up comedy show in Boston. Rock, however, said that he is still processing what happened on the Oscars night and will talk about it at some point of time.
During the Oscars on Sunday, Smith has stormed the stage to slap Rock after the latter made a crass joke at his wife Jada Pinkett-Smith who suffers from alopecia, an autoimmune disorder.
Even though the incident created a furore, dividing opinions about Smith's conduct, Rock refused to press charges against the actor and had remained silent on the issue.
"Let me be all misty and s***," the comic with tears in his eyes told audience at a standup gig in Boston on Wednesday.
"How was your weekend?" he quipped referring to Sunday's ceremony, and then added, "I don't have a bunch of s*** about what happened, so if you came to hear that, I had like a whole show I wrote before this weekend. And I'm still kind of processing what happened, so at some point of I'll talk about that s***. And it'll be serious and it'll be funny, but right now I'm going to tell some jokes," CNN quoted him as saying.
Also read: Academy condemns slap, says will take action
At the Oscars ceremony, the incident started when Rock came on stage to announce the winners for best documentary feature award and made a joke about Pinkett-Smith, saying she could star in the sequel to G.I. Jane, in an apparent reference to her shaved head because of alopecia. An enraged Smith went up and hit Rock on the face, leaving millions dumbstruck. The actor later won the best actor trophy for his performance in the movie King Richard. The Hollywood star apologised to the Oscars organisers in his acceptance speech but not to Rock, who declined to press charges against Smith.
On Monday, Smith publicly tendered an apology to Rock on Instagram. Meanwhile, the Academy has condemned Smith's actions and launched a formal review into the incident that will go down as one of the most shocking moments in the history of Oscars.