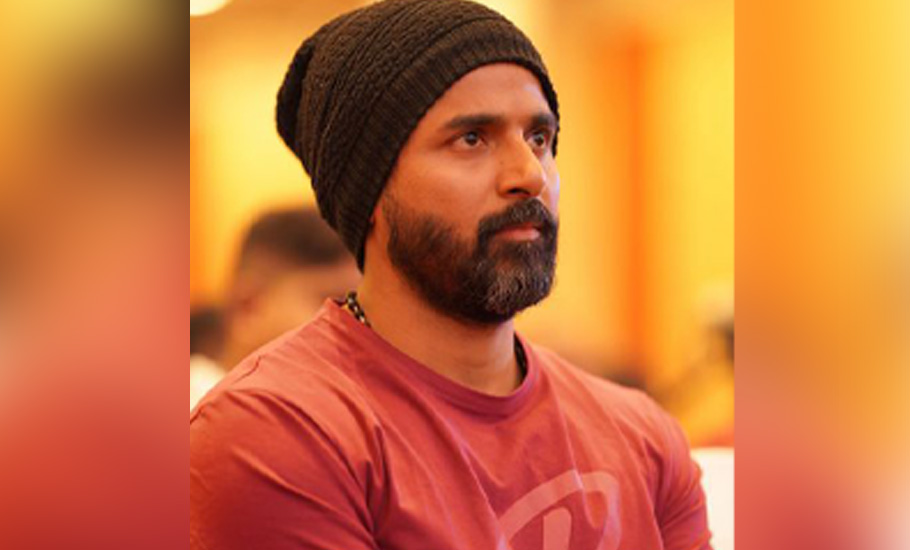 Sivakarthikeyan interview: On Maaveeran, Bollywood, and not doing comedy
He had started his career in the world of entertainment as a stand-up comedian on a Vijay TV show and went on to become a popular TV anchor. After catching the eye of 'Pasanga' director Pandiraj, he was cast as a hero in his film 'Marina' in 2012.
In 2013, the actor managed to deliver three commercially successful films – 'Kedi Billa Killadi Ranga' (2013), 'Ethir Neechal' (2013), and 'Varuthapadatha Valibar Sangam' (2013) and the twinkly-eyed, impish-looking Sivakarthikeyan had arrived in Tamil cinema. There was no looking back for the actor since then.
Sivakarthikeyan also carefully chose his scripts and carved a special niche in an intensely competitive space in just over a decade.
Today, the 38-year-old actor is viewed as a 'bankable' star. According to trade analysts, producers see him as a 'winning horse', while the audience knows some 'entertainment' is assured in his films. Interestingly, the multi-faceted Sivakarthikeyan also pens song lyrics and sings for films, whenever his close friends ask him. For example, he wrote the lyrics of the song, Private Party in 'Don', and for Arabic Kuthu in Vijay's film 'Beast', to name a few.
Though, it's definitely acting that he really enjoys doing, says the actor, who has no airs about him. To a question on how at a pre-release event of Maaveeran, he had openly accepted on stage about the failure of his last film film 'Prince', he says, 'There was nothing to hide. I wanted to assure my fans that I missed giving a good film and that it won't happen this time."
On the eve of the release of his latest film 'Maaveeran' on Friday (July 15), in an interview with The Federal in Chennai, Sivakarthikeyan talks about his new film, on collaborating with director Madonne Ashwin for the first time and not being able to do what he is good at the most – comedy.
Also read: S. Ashwin interview: 'I wanted Vrutti to be a mirror to society, not a soothing balm'
What's special about this role in 'Maaveeran' that prompted you to take it? 
It is not just the role that got me interested. It is the world that Ashwin wanted to create to narrate this story of a coward, who transforms into a brave and fearless man that caught my attention. People have been calling it a superhero film but it's not. However, it's got a very interesting fantasy angle that Ashwin has weaved into the story in an extremely realistic and believable way. When he pitched the story, I was intrigued and wanted to know how he would treat such a story that manages to brings in fantasy elements at times and and still make a realistic film.
How do you choose your roles, what is the deciding factor? For 'Maaveeran', did the fantasy element then become the deciding factor?  
I was more interested in the overall backdrop of the story. I can't just get excited by a role and decide to do a film. For instance, the story of 'Maaveeran' is set in a housing board complex. I was really curious to know how Ashwin will bring in the fantasy element within such an ordinary set-up. That's what really prompted me to take up this project. If you look at it, this is a fantasy film set in a very realistic backdrop.
Did you take this film because of the director (Madonne Ashwin), who gave Tamil cinema 'Mandela'? 
I really liked what Ashwin tried to convey through 'Mandela'. It was a strong political satire but had all the elements to entertain the audience and also educate them at the same time. When he pitched 'Maaveeran', I liked the idea of my character's transformation. Even though I play a hero and fight for a cause, there's nothing about my character that the audience will find preachy.
Do you think political messages go down better when dealt with in a humorous way in films? Your superhit film 'Doctor' too threw the spotlight on a serious issue like human trafficking but it was dealt in a tongue-in-cheek fashion? 
'Mandela' is a great example of this. The film was appreciated and applauded because it used comedy to talk about politics and voting in a very entertaining way. Thanks to OTT, audiences have evolved and how they consume comedy has changed significantly. Today, comedy depends a lot on how it is presented.
Do you think audiences like you in comedy roles the most? 
You have to keep changing according to what audiences want. I can't keep doing just what I'm good at (comedy) and expect them to accept it. I strongly believe audiences need an excitement factor to celebrate in a film. Even when I did 'Remo', (where he takes on the identity of a female nurse to woo the woman he loves) it was a sort of an experimentation in some way. I need to be mentally prepared to do something and only then will I go ahead with it and do it.
Also read: Ashok Selvan on 'Por Thozhil' success: 'I can now command a bigger budget'
The news on social media is that you are all set to work in Bollywood, can you share some details about it? 
My next film (SK 21) with Rajkumar Periyasamy will most likely be released in three languages, including Hindi. It is being produced by Kamal Haasan sir and his production company has a tie-up with Sony Pictures and they're planning to release it in Hindi.
What do you feel about the reach of OTT vs theatrical release and what is the time span required for the film to reach OTT in your view?
I feel 4-5 weeks after a theatrical run would be the ideal window for an OTT release. Today, some films are doing theatrically well even after the OTT release. When 'Doctor' released on Netflix after five weeks, it felt like a re-release all over again. When OTT platforms share the viewing pattern of our films across countries, it is very heartening to know people in some countries where a Tamil movie may never release, are also watching our films. OTT definitely helps in catering to a wider market.
What are your upcoming projects? 
Currently, I'm working on SK 21 in Kamal Haasan sir's production. We just completed a month-long schedule in Kashmir. 'Ayalaan', a science-fiction comedy film with Rakul Preet Singh and Isha Koppikar, is gearing up for a Diwali release and we're planning to release it in Hindi as well. There's a film with AR Murugadoss in the pipeline.