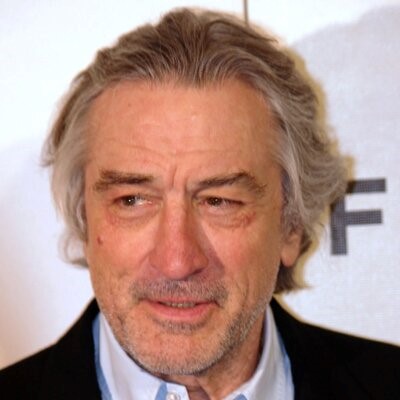 De Niro said he sometimes had to be a "stern" parent to his other six children. Pic: Twitter
Acclaimed Hollywood actor and multiple Academy award winner Robert De Niro admitted to an entertainment website that he recently had a baby and at 79, this makes him a father of seven children.
The legendary actor slipped in the information about having had a baby recently, during an interview with entertainment website ET Canada, while promoting his upcoming film, "About My Father".
De Niro said he sometimes had to be a "stern" parent to his other six children.
He pointed out, "I mean, there's no way around it with kids. I don't like to have to lay down the law and stuff like that, but (sometimes) you just have no choice. And any parent, I think, would say the same thing."
And added, "You always want to do the right thing by the children and give them the benefit of the doubt but sometimes you can't."
Also read: Sylvester Stallone to headline 'Never Too Old to Die' for Amazon Studios
When the interviewer noted he had six children, De Niro said, "Seven, actually. I just had a baby." He reportedly has six other children from previous relationships: Drena and Raphael with first wife Diahnne Abbott; twins Julian and Aaron with ex-Toukie Smith, and Elliot and Helen Grace with second wife Grace Hightower.
The acclaimed actor didn't share any other details about the newborn or his partner, but he is believed to be in a relationship with Tiffany Chen, a martial arts trainer, who starred as a Tai Chi instructor in his 2015 comedy film "The Intern".
About parenting, De Niro further said his children disagree with him at times but "they're respectful".
"My daughter, she's 11, she gives me grief sometimes and I argue with her. I adore her, but, you know. And my youngest now, that'll be more to come. But, that's what it is," he added.