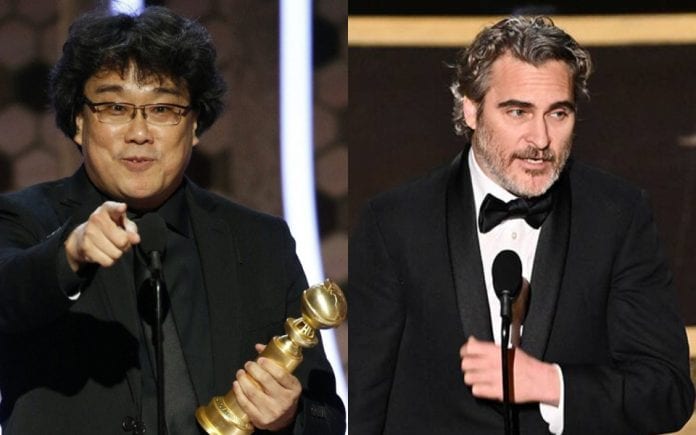 After an awards season marked by its predictability, the Oscars delivered a spectacular final reel twist on Monday morning, naming South Korean satire 'Parasite' best picture.
Bong Joon-Ho's comedy-drama about an impoverished family that infiltrates the household of a wealthier one is the first-ever non-English film to take the top prize. It also took the best director, best original screenplay and best international film.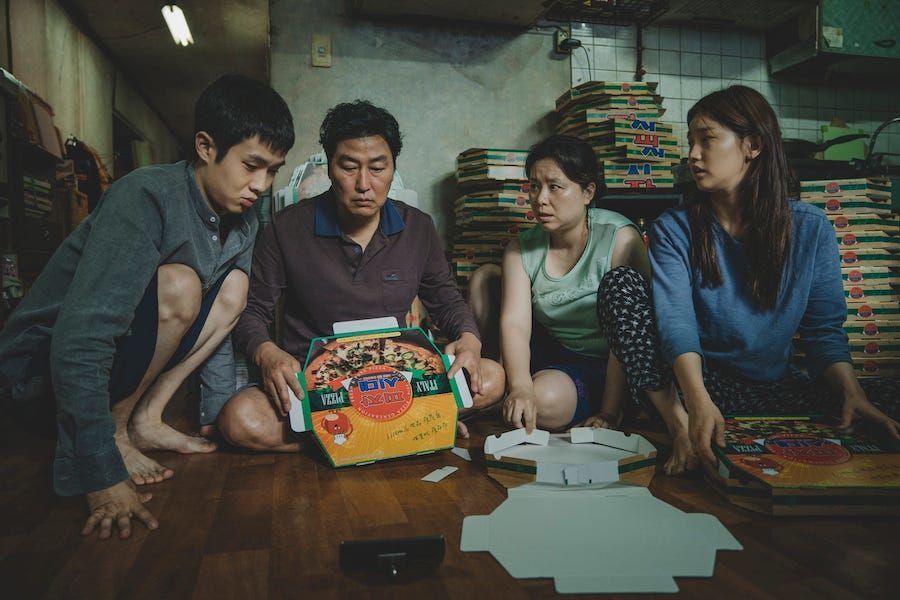 Sam Mendes's '1917' had long been tipped to rule triumphant at this year's Academy Awards, following key victories at the Baftas, Golden Globes and crucial bellwethers such as the Producers Guild Awards. In the event, the harrowing First World War drama took three awards, for Roger Deakins' cinematography and for visual effects and sound mixing.
Bong's film also defeated 'Once Upon a Time in Hollywood', 'Jojo Rabbit' and 'The Irishman' to best picture. 'Parasite' also marks the first time in 65 years – since 'Marty' in 1955 – that the winner of the Palme d'Or at Cannes has progressed to a best picture Oscar.
Multiple standing ovations greeted Bong's several wins. "I am ready to drink tonight," Bong said, prompting roars from the crowd. Unexpectedly called up again for best director, Bong saluted his fellow nominees, particularly Martin Scorsese, and concluded: "Now I'm ready to drink until tomorrow."
#Oscars Moment: Bong Joon Ho accepts the Oscar for Best Directing for @ParasiteMovie. pic.twitter.com/b7t6bYGdzw

— The Academy (@TheAcademy) February 10, 2020
Best actors
Winning his first Oscar for his role in 'Joker,' Joaquin Phoenix used his moment in the spotlight to call attention to serious causes. Phoenix picked up the award for best actor, becoming the second performer to win an Oscar for playing the comic book villain. In his speech, he delivered a message of unity, saying whatever the cause was close to a person's heart – be it gender inequality, racism or animal rights – "we're talking about the fight against injustice."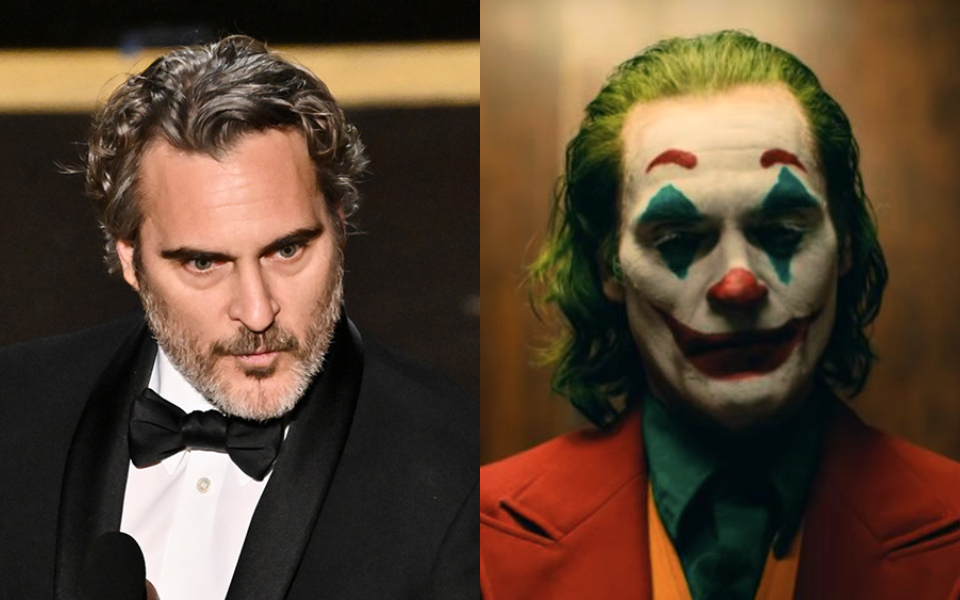 While the acting winners — Brad Pitt and Renee Zellweger — went as expected, few categories were more certain coming into Oscars than best supporting actor, which Pitt has had locked down all awards season. While Pitt has regaled audiences with one-liners in the run-up to the Oscars, he began his comments on a political note.
"They told me I have 45 seconds to speak, which is 45 seconds more than the Senate gave John Bolton this week," Pitt said, alluding to the impeachment hearings. "I'm thinking maybe Quentin does a movie about it."
#Oscars Moment: Brad Pitt wins Best Supporting Actor for @OnceInHollywood pic.twitter.com/TSGjMB3v8P

— The Academy (@TheAcademy) February 10, 2020
The latest winners at the 92nd Academy Awards:
Best supporting actor: Brad Pitt, "Once Upon a Time … in Hollywood"
Best supporting actress: Laura Dern, "Judy"
Animated feature: "Toy Story 4"
Animated short film: "Hair Love"
Original screenplay: "Parasite," Bong Joon-ho and Jin Won Han
Adapted screenplay: "Jojo Rabbit," Taika Waititi
Live action short film: "The Neighbors' Window"
Film editing: "Ford v Ferrari"
Visual effects: "1917"
Original song: "(I'm Gonna) Love Me Again from Rocketman"
Sound editing: "Ford v Ferrari"
Sound mixing: "1917"
Production design: "Once Upon a Time … in Hollywood"
Makeup and hair: "Bombshell"
Costume design: "Little Women"
Documentary feature: "American Factory"
Documentary short subject: "Learning to Skateboard in a Warzone (If You're a Girl)"