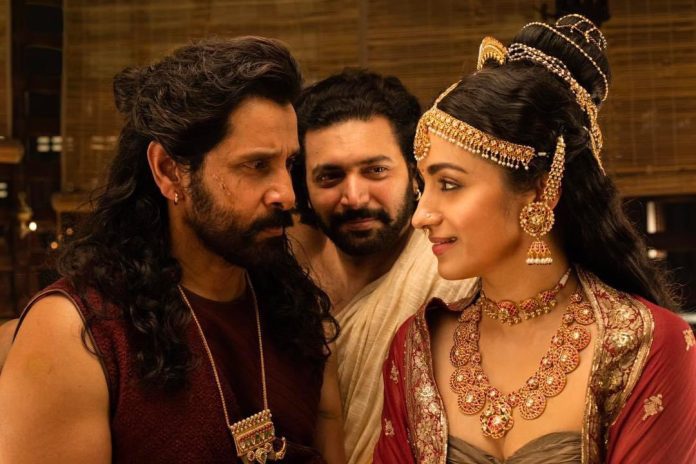 Ponniyin Selvan was on the wishlist of many veterans like MG Ramachandran, Sivaji Ganesan, Kamal Haasan, and Bharathiraja. But as Mani Ratnam puts it, they all did not adapt the epic novel for the big screen so that the maverick filmmaker could live his dream!
While the first part became a massive blockbuster by collecting nearly Rs 500 crore globally, the second part is all set to release on Friday (April 28). The Federal has compiled some interesting points of view from the cast and crew during their interaction with the media in Chennai.
Also read: Ponniyin Selvan II: We're confident, everybody would want to see it, says Vikram
Mani Ratnam on violence, not teaming up with Ilaiyaraaja
Right from the beginning, I was very clear that the violence shouldn't be gory in Ponniyin Selvan because kids and aged people are also the target audience for the film. So, we executed the action sequences keeping the vast audiences of Kalki's Ponniyin Selvan.
Ratnam says when he first read the novel, he simply enjoyed Kalki's writing but when he tried to adapt the epic for the big screen, there were so many challenges. The director explains that right from finalising the cast, to shooting amid the pandemic, there were many hurdles.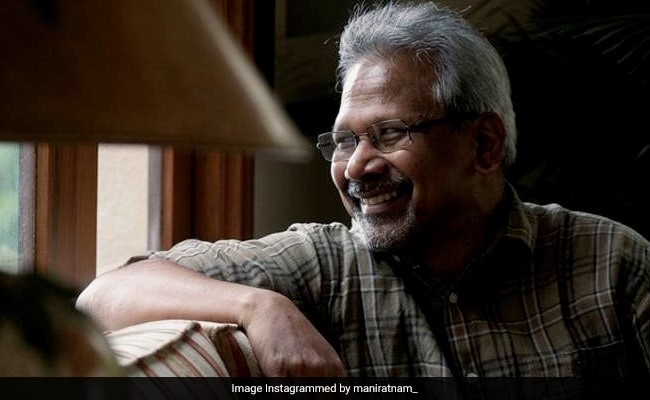 There was a buzz that Ratnam and Ilaiyaraaja were supposed to team up for Ponniyin Selvan but they didn't come together. Answering a question on whether it was unfortunate not to team up with him again, Ratnam said: "I grew up listening to his music and started my career with him. Raja is a genius and not just for this film, I miss him in all of my films."
On Rahman's music in the film, Mani said: "Right from our first film, Rahman works for the story and not to any particular situation. We had multiple sittings to crack the soundscape of the film. In the first part of the film, there were moments to pause and go for a song but the sequel has a different mood, you will see more about Rahman's contribution in the second part on the big screen."
Comparison with other Pan-India films
Mani Ratnam says he wanted Ponniyin Selvan to be a real historical drama and has executed it in that way. "My interpretation of the novel is the film you see now. I wanted it to be real and worked only to achieve that on the big screen so, there is no room to worry about the comparisons although everyone is entitled to their own opinion."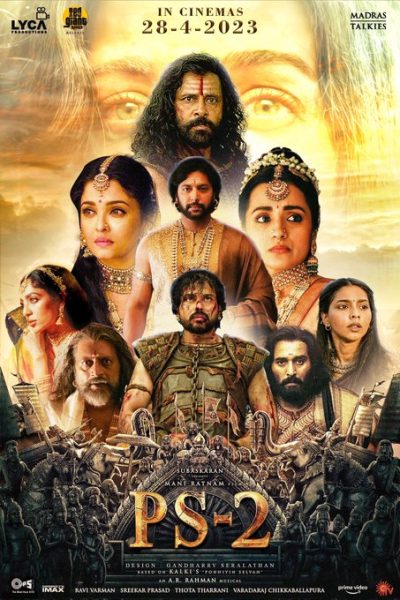 On doing historical films in future
Mani Ratnam says he makes films by falling in love with the script and not the grandeur. "I made Ponniyin Selvan because of Kalki's writing and the core plot. If I only make period films, it would become stale. But Ponniyin Selvan is just the beginning, you will see many period films in the future."
Ravi and Karthi on how senior citizens turned up for the film
Jayam Ravi and Karthi say that as heroes, it was a unique sight for them to see youngsters walk in for the early morning show with their moms. "A theatre owner told me that audiences who did not come to theatres in the last 20 to 30 years watched the first part of Ponniyin Selvan. They didn't know that toilets are very clean these days in theatres and seats are comfortable," says Karthi.
Also read: Ponniyin Selvan now on Amazon Prime, but at ₹199 extra; not many are pleased
"Theatre owners told me that nonagenarians came in wheelchairs and many parents waited to show Ponniyin Selvan as the first film for their kids. My mom was also super proud of me for playing the titular character. She used to read Ponniyin Selvan when it come as a weekly series so, seeing her son in a titular role was an emotional moment for her," says Ravi.
"Generally, my mom wasn't appreciative of the movies of mine, my brother, and even my dad's. Even for the National Award-winning Sindhu Bhairavi (a film starring Karthi's dad Sivakumar), she didn't react much. But for the very first time, she told me that Ponniyin Selvan was satisfactory," adds Karthi.
Karthi and Ravi were also thrilled to receive calls and appreciation from the veterans Rajinikanth and Kamal Haasan.
During their whirlwind promotions across the country, Karthi feels that the first part of Ponniyin Selvan was well-received in Kerala and Karnataka. But for the audiences in Telugu states and North India, the names of the characters and plot were confusing but they understood everything after watching the film on streaming platforms.
"When I visited North India and other states for promotions and film shoots, I can feel that audiences are excited about the sequel," says Karthi.
Vikram, Karthi, and Ravi on how Mani Ratnam explains scenes
While other filmmakers enact the scene, Mani sir would explain the situation and give a relatable example and allow you to find the way to emote. "Not just to us even to the cinematographer, Mani sir would only narrate the mood of the scene and the thought process of the characters appear in the scene," says Vikram.
Also read: How Ponniyin Selvan has broken a box-office jinx in Karnataka
Ravi says that I like the keywords like confidence, humble, and righteous given by Mani sir. "If I'm clueless about a particular scene, I would ask him to give keywords and it would help me big time."
Karthi says, "Mani sir asked me to keep it simple and follow the script. He doesn't want me to read the book and compare it with the script. I think he follows different approach for different actors."
Trisha says that Mani Ratnam wanted her to follow the body language and expressions of Jayalalithaa to play Kundhavai.
AR Rahman's take on Ponniyin Selvan
The entire team of Ponniyin Selvan feel that since the novel was a big hit, they felt that the first part would become a blockbuster and it happened that way. Now, they are quite confident that the sequel would become a bigger hit because audiences who loved the novel and the first part would come to the theatres now.
The team also remembered what the film's music composer AR Rahman said about the film. "Some films are meant to become hits, super hits, blockbusters, and some films would end up as box office failures. But for films like Ponniyin Selvan, there is no shelf life and it will remain a classic forever."