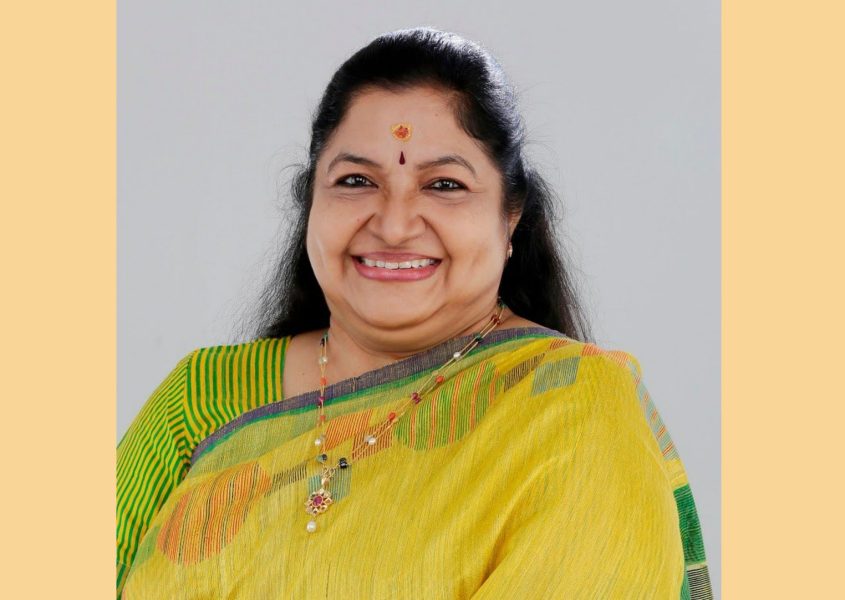 KS Chithra turns 60: Transcending language barriers through music
As KS Chithra turns 60 on Thursday (July 27), her journey as a remarkable playback singer inspires admiration and respect from all quarters. Her dedication to her craft, versatility and soulful voice have left an indelible impact on the world of music.
Adored by millions of music lovers, Chithra's mesmerising voice has left an indelible mark. Her mellifluous renditions have enchanted audiences and won widespread acclaim, making her an icon in the Indian music industry.
Born on July 27, 1963, in Thiruvananthapuram, Kerala, Krishnan Nair Shantakumari Chithra, fondly known as KS Chithra, displayed an innate love for music from an early age.
Also read: KS Chithra, Bombay Jayashri thank fans after Padma Bhushan, Padma Shri honour
Her exceptional talent was nurtured by her father, Krishnan Nair, a noted mridangam player, and mother Shantakumari, a talented singer herself. Under their guidance, Chithra began her training in Carnatic music and soon demonstrated extraordinary vocal prowess. Prof. Omanakkutty, the elder sister of singer MG Sreekumar and late composer MG Radhakrishnan, was Chithra's first teacher of Carnatic music.
Her foray into playback singing began in the early 1980s, and her career took off with her debut song in the Malayalam movie 'Attahasam' (1983). The song Attirambil Aalmarathil marked the emergence of a new voice that would soon conquer the hearts of millions. It was the beginning of her illustrious journey.
Awards aplenty
In 1985, she received her first National Film Award for Best Female Playback Singer for the song Padariye padippariye with Ilayaraja for the Suhasini starrer Tamil film, Sindhu Bhairavi. In the next year, she repeated the feat with the Malayalam song Manjal Prasadavum from the film Nakhakshathangal.
Till date, she has been honoured with six National Film Awards, eight Filmfare Awards South and 36 state film awards. She has received accolades from all four South Indian states. In recognition of her significant contributions to the Indian musical community, she was bestowed with the prestigious Padma Bhushan in 2021 and the Padma Shri in 2005, India's third and fourth-highest civilian honours respectively.
Chithra's versatility as a singer allowed her to seamlessly transition across languages and genres. Whether it was the soulful melodies of Carnatic music, the rhythmic charm of Hindustani classical, the vibrant tunes of Tamil film songs or the soul-stirring melodies of Malayalam and Telugu cinema, Chithra mastered them all with equal finesse. Her dulcet voice lent itself effortlessly to various musical styles, making her one of the most sought-after playback singers in the industry.
In the late 1980s and 1990s, Chithra's career witnessed an exponential rise, and she became a prominent voice in south India. Her collaborations with music directors like Ilayaraja, Johnson, AR Rahman, Raveendran, Mohan Sithara and MM Keeravani led to the creation of timeless classics that continue to resonate with audiences to this day. Her ability to emote through her voice brought life to the characters on the silver screen and left an indelible impression on listeners' hearts.
Personal tragedy
Her contributions to music and her impact on the Indian diaspora earned her acclaim beyond national borders. Chithra's performances at various concerts and events worldwide further solidified her status as a global icon, with audiences from diverse backgrounds admiring her soulful voice and magnetic stage presence.
As Chithra was cruising along with her career, tragedy struck in 2011 when she lost her only daughter Nandana in a tragic accident. The eight-year-old girl with special needs drowned in a swimming pool in Dubai while Chithra was preparing to perform at an AR Rahman show. The incident left her devastated, and she took a brief hiatus from the music industry. However, her resilience and passion for music led her back to the stage, where she continued with her soul-stirring performances.
Chithra's illustrious career spans several decades, and her legacy is evident in the continued admiration and adoration of fans. Her voice is synonymous with emotions and expressions, and her songs have the power to evoke nostalgia and transcend time.
Kerala Chief Minister Pinarayi Vijayan took to his official social media to shower birthday wishes for Chithra. "Hearty birthday greetings to @KS Chithra. Wishing you a long and illustrious life ahead. May your exceptional talent continue to inspire and bring joy to all of us," he tweeted.
Hearty birthday greetings to @KSChithra. Wishing you a long and illustrious life ahead. May your exceptional talent continue to inspire and bring joy to all of us. pic.twitter.com/M1vxBPeYpm

— Pinarayi Vijayan (@pinarayivijayan) July 27, 2023
"Delighted to hail the Nightingale of Kerala, KS Chithra, on attaining her Shasthiabdapoorthi (60th birthday). Long may she continue to enthrall listeners with her mellifluous voice! All the best for the next 60, Chithraji," Congress MP Shashi Tharoor tweeted.
Through her remarkable talent, Chithra has brought joy and solace to millions, and her songs will continue to resonate with generations to come. On this milestone birthday, let us celebrate the life and accomplishments of this extraordinary artist, whose voice has become an eternal melody in the hearts of music enthusiasts worldwide.
Happy birthday, the nightingale of Kerala! May your melodies continue to grace our lives with their magic.
Delighted to hail the Nightingale of Kerala, @KSChithra, on attaining her Shasthiabdapoorthi today, 27 July. Long may she continue to enthral listeners with her mellifluous voice! All the best for the next 60, Chitra ji! pic.twitter.com/ezFY48YTgX

— Shashi Tharoor (@ShashiTharoor) July 27, 2023