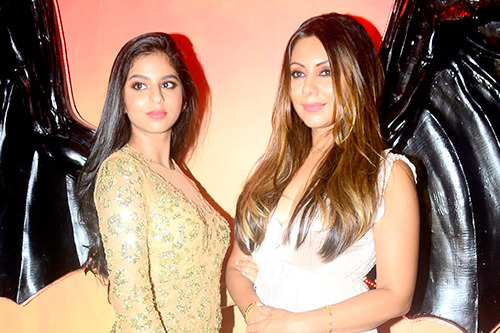 A Mumbai resident, Kirat Jaswant Shah, has filed a police complaint against Gauri Khan, accusing her of promoting a real estate company that allegedly duped him.
Shah claims that he paid ₹86 lakh for an apartment in Lucknow's Sushant Golf City, endorsed by Khan's company, where she serves as the brand ambassador.
Also Read: Bhushan Kumar announces Bhool Bhulaiyaa 3 with Anees Bazmee, Kartik Aaryan
However, he never received possession of the property despite being promised delivery in 2016.
Kirat Jaswant Shah has lodged an FIR in Lucknow against Tulsiyani Construction, Anil Kumar Tulsiyani, Mahesh Tulsiyani, and Gauri Khan, accusing them of breach of contract.
Also Read: Cinematography is like sculpting, with reality and imagination: Theni Eashwar
Shah claims that he was influenced by a 2015 advertisement featuring Gauri Khan, endorsing the Sushant Golf City project, and paid ₹86 lakh for an apartment that was never delivered to him as promised in 2016.
The FIR has been filed at a time when Shah Rukh Khan's movie "Pathaan" is breaking box office records worldwide. Gauri Khan, who owns her own interior design company, Gauri Khan Designs, has worked on numerous celebrity homes in recent years.
(With agency inputs)