The extension of nationwide lockdown due to the coronavirus outbreak will keep us away from meeting our friends for some more time. But worry not! We've got you covered.
Here's The Federal's compilation of 21st century Bollywood films to revive some of the friendship goals which will make you nostalgic and strengthen your bond amid—and post—lockdown.
Hera Pheri (2000)
Going by the date of release, Hera Pheri is a movie of the 2000s, which is technically not the 21st century. However, its popularity till date remains unmatched by any movie from any genre.
Starring Akshay Kumar as Raju, Sunil Shetty as Shyam, and our personal favourite Babu bhaiya aka Paresh Rawal, the film is sure to crack you up and make you laugh till you cry.
The story revolves around three men sharing a house, surviving in an extreme financial crisis yet finding a way to stay happy and eventually earning a jackpot through a wrong number. Their journey and experiences hold a special place in the hearts of all who have friends to look up to.
Dil Chahta Hai (2001)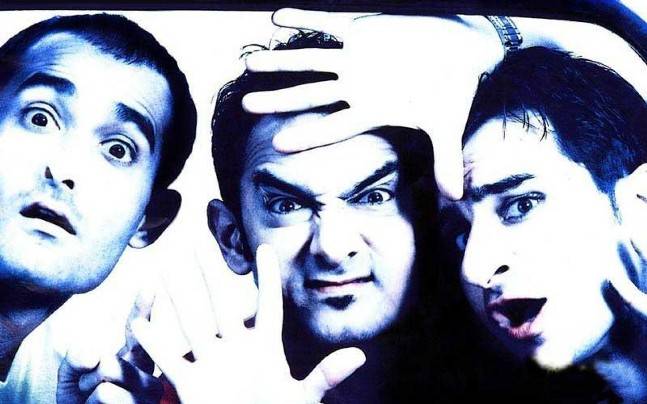 Farhan Akhtar's directorial debut Dil Chahta Hai is a coming-of-age romantic drama which made Goa the perfect destination for a holiday with friends.
The story of three friends — Akash, Sameer, and Siddharth — who part ways after college due to their differences in opinion over how to tackle relationships, is a tale representing many of our lives.
The National Award-winning film featuring Aamir Khan, Saif Ali Khan, and Akshay Khanna in the lead roles is a cult classic in friendship genre movies.
Munna Bhai MBBS (2003)
The winner of several Filmfare awards, including the Critics Award for Best Movie and Best Screenplay, and a National Award for the Best Popular Film, Munna Bhai MBBS is a comedy-drama where the protagonist Munna Bhai aka Sanjay Dutt, a local goon, joins a medical school.
Munna Bhai is helped by his sidekick and only friend Circuit aka Arshad Warsi, who is ready to go to any heights — from kidnapping a tourist for Munna Bhai to dissect a body to threatening a lecturer to reveal the answers for a test — to ensure that his friend tops the class.
The epic bromance between Munna Bhai and Circuit has been remade in numerous languages. Notably, Munna Bhai MBBS stands as the first comic film directed by Rajkumar Hirani.
Kal Ho Na Ho (2003)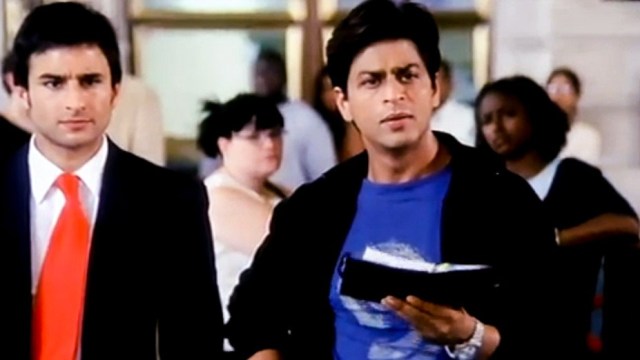 While many connoisseurs of cinema may disagree that Kal Ho Na Ho is a film about friendship, we bet that this Nikhil Advani directorial would give you friendship goals of a different kind.
The friendship between Shah Rukh Khan and Saif Ali Khan, the sacrifice of love for a friend like Preity Zinta, and the annoying friendship of oldies in the movie packed with amazing music by Shankar Ehsaan Loy is the perfect popcorn movie from the romantic drama genre.
Rang De Basanti (2006)
A director who knows exactly what needs to be done, a bunch of experienced actors, and a few good hands penning the screenplay was what made Rang de Basanti the classic it is, not just on friendship but also on patriotism.
When Sue, a foreigner, comes across a group of friends to enact the roles of Indian freedom fighters for a documentary film, she unknowingly invokes their hidden patriotism, making them turn into rebels for a cause.
Jaane Tu Ya Jaane Na (2008)
One of the most famous lines in Hindi cinema, "Ek ladka aur ladki kabhi dost nahi ho sakte (A boy and girl can never be just friends)," made the plot for Abbas Tyrewala's Jaane Tu Ya Jaane Na.
This is the story of two best friends — Jay and Aditi — who know each other inside out and would make a perfect couple but refuse to consider a romantic relationship. However, when they start dating other people, they realise that they were in love and that it was meant to be.
The film's songs also make up one of the finest albums by Oscar-winning music composer AR Rahman.
3 Idiots (2009)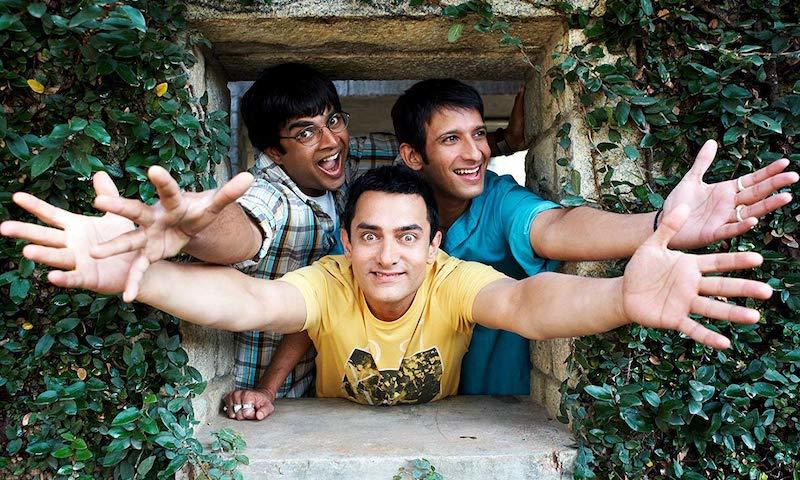 A tale of three friends, who are roommates in an engineering college hostel, is filled with philosophical dialogues worth remembering such as, "Baccha kaabil bano kaamyabi jhak maarke peeche ayegi (Follow excellence and success will come your way)," "All is Well," and many more.
These dialogues have motivated many children to follow their dreams and passion and parents to support their children in doing so.
A comic-drama, this movie features some of the best actors in the industry like Aamir Khan, Boman Irani, Kareena Kapoor, R Madhavan, and Sharman Joshi.
Zindagi Na Milegi Dobara (2011)
Another cult classic movie which made Spain a perfect bachelor trip destination for many boy gangs is Zoya Akhtar's Zindagi Na Milegi Dobara starring Hrithik Roshan, Farhan Akhtar, and Abhay Deol.
The story is about three friends, Kabir, Imran, and Arjun who go on a vacation to Spain, keeping to their childhood pact of going on a bachelors' trip before Kabir's marriage. A rollercoaster ride of emotions, with a mix of thrill, fun, and comedy during the trip turns into an opportunity to mend broken friendships, fall in love, and overcome their worst fears.
Kai Po Che! (2013)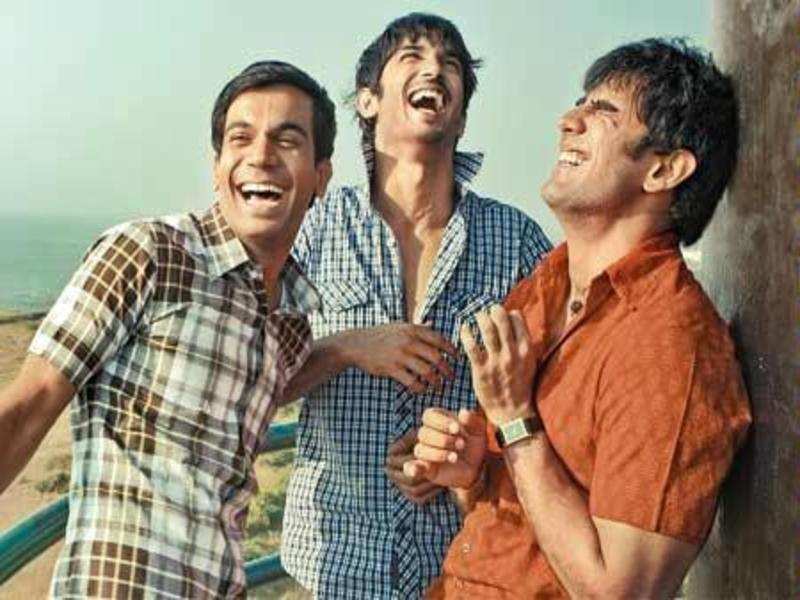 Bollywood sports drama Kai Po Che! featuring Sushant Singh Rajput, Amit Saad, and Rajkumar Rao is a story of three friends who start a cricket training academy to help children in their locality learn a new sport.
However, their life and friendship takes a U-turn when they're hit by a massive earthquake in 2001 and the Godhra communal riots in 2002.
The story shows how politics, selfishness, and ambition can affect a long-lasting friendship.
Yeh Jawaani Hai Deewani (2013)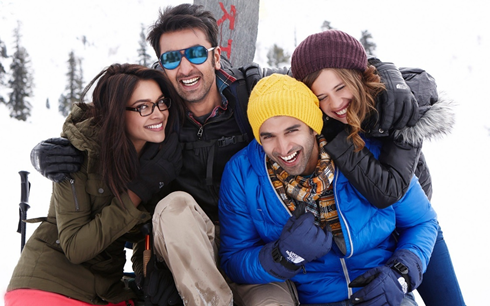 Characters Bunny, Avi, and Aditi in Yeh Jawaani Hai Deewani are what friendship goals are made of.
Ranbir Kapoor (Bunny), Aditya Roy Kapoor (Avi), and Kalki Koechlin (Aditi), are best friends from childhood who plan to go on a trekking trip and are joined by Deepika Padukone (Naina), a nerd.
The story revolves around a trip that changes the lives of these four friends and how they meet at Aditi's wedding for another twist in their not-so-perfect friendships.
Gully Boy (2019)
Thirteen Filmfare awards, India's entry to Academy awards, and tons of criticism is what describes the journey of Zoya Akhtar's Gully Boy.
The film is a story about Murad (Ranveer Singh), an underdog from Dharavi, who struggles to put across his opinions on social issues and takes to rapping.
His life changes completely when he meets his mentor and best friend, MC Sher (Siddharth Chaturvedi), a local rapper, who converts him from a slum boy to a renowned rapper while building his friendship with Sky (Kalki Koechlin) and mending his relationship with Safeena (Alia Bhatt).