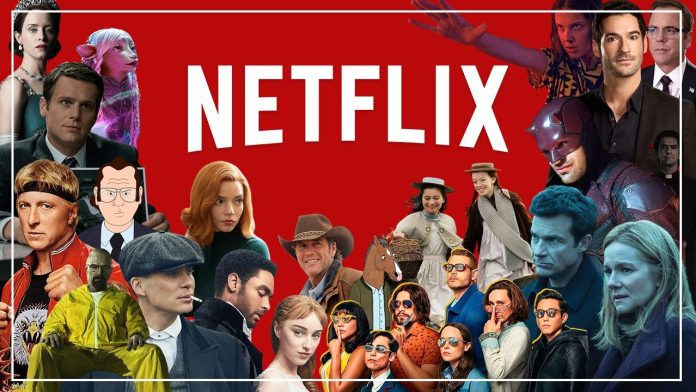 The Federal brings you a list of the latest significant shows to watch on Netflix in February.
Class
This one, a remake of the well-liked Elite series from Spain by Carlos Montero and Dario Madrona, chronicles the turbulent events that result from the collision of two worlds, upsetting families, relationships, and the lives of college students from prominent families. Class features Gurfateh Pirzada, Anjali Sivaraman, Ayesha Kanga, Chayan Chopra, Chintan Rach, Cyaawal Singh, Madhyama Segal, Moses Koul, Naina Bhan, Piyush Khati, and Zeyn Shaw in pivotal roles.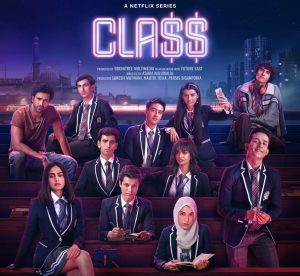 Photo: @alihaideraf/Twitter
My Dad the Bounty Hunter
When two children, Lisa (Priah Ferguson) and Sean (Jecobi Swain), mistakenly travel into space, they learn that their father Terry (Laz Alonso) is the strongest bounty hunter in the entire galaxy.
You (Season 4: Part 1)
Joe makes a promise to put the past behind him and be his best self as he starts over in London. But as the road to forgiveness becomes more difficult, a new obsession begins to grow.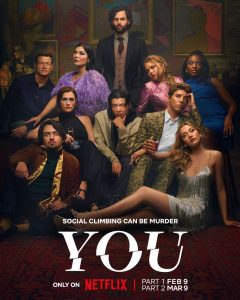 Photo: @netflix/Twitter
Your Place or Mine
Debbie and Peter, who are best friends and complete opposites, switch homes for a week, giving them a glimpse into one another's life that might lead to romance.
Photo: @alinebmckenna/Twitter
Love to Hate You
Love means nothing to an attorney who despises losing to men and to an A-list actor who distrusts women, until they are made to date one another.
Trial by Fire
Trial by Fire, written and directed by Prashant Nair, is the kind of exceptional work that urges the wider audience to reconsider their priorities in life. It is based on the horrifying first-person account of Neelam and Shekhar Krishnamoorthy about how they lost both of their children in the fire that destroyed the Uphaar cinema in Delhi on June 13, 1997.
Photo: @amandeep14/Twitter
Trial By Fire stars Abhay Deol, Rajshri Deshpande, Rajesh Tailang, Ashish Vidyarthi, Anupam Kher, Ratna Pathak, Shilpa Shukla, and Shardul Bharadwaj.
Mission Majnu
A RAW agent, played by Sidharth Malhotra, visits Pakistan to discover more about that country's nuclear capabilities and whether they have any plans to launch an attack on India. Like Raazi, Sidharth weds a Pakistani woman to establish his national identity and maintain his cover. He is a superspy for India at night while working as a tailor during the day.
Also read: Dada review: Kavin shoulders earnest drama that deals with accidental parenthood
Photo: @Dhananjayang/Twitter
Mission Majnu, a patriotic thriller set in the 1970s and based on actual events, depicts one of India's most clandestine operations to foil Pakistan's plans to launch a nuclear attack. The film's screenplay was written by Sumit Batheja, Parveez Shaikh, and Aseem Arrora.
Chakda 'Xpress
The lives and times of former Indian cricket captain Jhulan Goswami served as inspiration for this Anushka Sharma-starrer. Produced by Anushka Sharma and her brother Karnesh Sharma's Clean Slate Filmz, Chakda Xpress is directed by Prosit Roy. "It is a special film because it is essentially a story of tremendous sacrifice. Chakda Xpress will be an eye-opener into the world of women's cricket," Anushka Sharma was quoted in a statement.
10 Days of a Good Man
A missing person case is taken up by a lawyer who has transitioned into a private investigator, sending him on an unforeseen and transformative journey.
The Exchange
Inspired by actual events, two women set out to pioneer Kuwait's competitive stock market in the 1980s and upend the corrupt boys' club in the process.
Photo: @NetflixMENA/Twitter