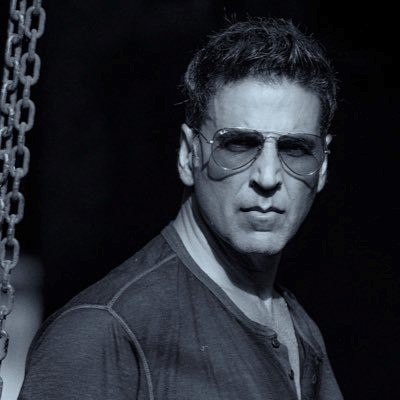 The backlash from his fans affected him deeply, Akshay Kumar wrote in his social media post and pledging to contribute his endorsement fee to a worth cause. Pic:@akshaykumar
Fans were happy with Akshay Kumar for publicly acknowledging his mistake and stepping down as the brand ambassador of a pan masala brand Vimal Elaichi.
After the Bollywood actor, whose latest film Bachchhan Pandey has flopped at the box office, posted a message at 1 am in the morning apologising to his fans and promising to be mindful about not endorsing tobacco in the future, his fans appreciated his move. Akshay had even pledged to donate his fee for the ad to a worthy cause.
— Akshay Kumar (@akshaykumar) April 20, 2022
"Real Men accept the mistake and accepting the mistake makes you even greater.. It shows how much imp your fans are for you," said a social media media user. "We youth consider you as our idol, you don't need any such ad like that," read another comment.
While one fan Twitter user was skeptical of his gesture of stepping back from the ad. Akshay kumar sach main bahut bada khiladi hai, AD bhi kar liya, paise bhi le liye, AD bhi chlega contract ke time tak, baad m sorry bolkar fans ko bhi khush kar diya, aap chronology samjhiye. (Akshay Kumar is truly a big player, he has already done the ad, taken the money and the ad will go on as per the time mentioned in the contract, he also said sorry to all his fans and made them happy. You must understand the chronology)
In the wee hours of Thursday (April 21) morning, superstar Akshay Kumar apologised to his fans for featuring in an advertising campaign of a paan masala brand and said he was withdrawing his association.
Kumar had faced a lot of flak from his fans for endorsing the brand, with social media users digging up an old video of the actor where he had vouched to never promote tobacco.
Also read: Big B first 'chews,' then 'spits' paan masala; returns payment
The 54-year-old actor took to Twitter and posted a note that began with him writing, "I am sorry", as many fans of the star had expressed displeasure over his decision.
Kumar said he has decided to "step back" from the brand and would now be donating his entire fee towards a "worthy cause". "I would like to apologise to you, all my fans and well-wishers. Your reaction over the past few days has deeply affected me. While I have not and will not endorse tobacco, I respect the outpouring of your feelings in light of my association…" he wrote, adding that with all humility, he steps back. "
I have decided to contribute the entire endorsement fee towards a worthy cause," he added. However, Kumar said the brand might continue airing the ads till the "legal duration of the contract that is binding upon me".
"But I promise to be extremely mindful in making my future choices. In return I shall forever continue to ask for your love and wishes," he added.
Akshay was made the face of the brand after Shah Rukh Khan and Ajay Devgn. All three had featured in an ad together, which released earlier this month. Recently, actor Amitabh Bachchan had also withdrawn from advertising a brand he was not comfortable with and said he had returned the money he had received for promoting it.