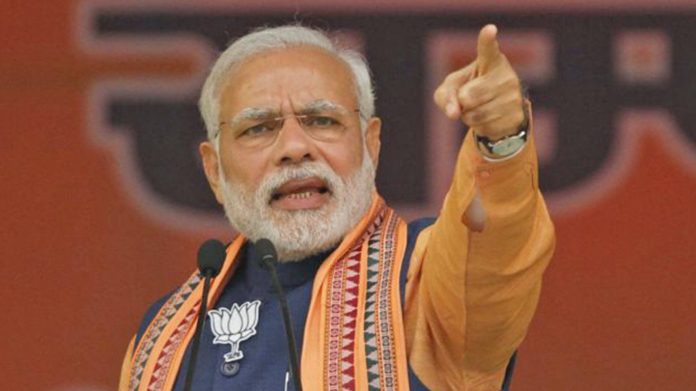 TMC accuses Modi of horse trading, asks EC to cancel his nominations
The Trinamool Congress on Tuesday (April 30) alleged that Narendra Modi's recent speech, where he claimed that 40 TMC MLAs are in touch with him, indicates "impending horse-trading" and asked the Election Commission to cancel his nomination for such "provocative and undemocratic" statements. In its letter to the Election Commission, the TMC demanded "strong action" for the "unfounded, inappropriate and illegal" campaign and utterances of Prime Minister Narendra Modi. During an election rally in Sreerampur on April 29, Prime Minister Narendra Modi had claimed that 40 TMC MLAs were in touch with him and will desert their party once the BJP wins the general elections.
Rahul Gandhi apologies to the SC for 'Chowkidar Chor hai' remark
Congress president Rahul Gandhi on Tuesday (April 30) apologised to the SC for incorrectly attributing the 'Chowkidar chor hai' slogan to the country's highest judicial body. Gandhi's counsel Abhishek Manu Singhvi tendered an apology on his behalf. This response comes a day after the apex court's notice on the issue.
Cong seeks TRS support to enable Rahul Gandhi form govt at Centre
The Congress on Tuesday (April 30) sought the Telangana Rashtra Samiti's support to enable Rahul Gandhi form the next government at the Centre after the ongoing general
elections to enable the state get Special Category Status. Andhra Pradesh Congress committee president N Raghuveera Reddy wrote a letter to TRS president and Telangana Chief Minister K Chandrasekhar Rao in this regard.
MHA serves notice to Rahul Gandhi on complaint questioning citizenship

The Home Ministry has served a notice to Congress President Rahul Gandhi, asking him to clarify within a fortnight his "factual position" on a complaint questioning his citizenship status. In a letter, the Home Ministry said it has received a representation from BJP MP Subramanian Swamy in which it has been brought out that a company named Backops Limited was registered in the United Kingdom in 2003 with Rahul as one of its directors. The Home Ministry said Swamy's letter also mentioned that in the British companys annual returns filed on October 10, 2005 and October 31, 2006, Rahul's date of birth has been given as June 19, 1970 and had declared his nationality as British.
Modi will fight ex-BSF jawan Tej Bahadur in Varanasi
The Samajwadi Party (SP), on Monday (April 29), nominated former Border Security Force (BSF) constable Tej Bahadur Yadav, who was dismissed after he complained about the quality of food, as its candidate against Prime Minister Narendra Modi from Varanasi. The SP, which is in an alliance with the Bahujan Samaj Party (BSP) and the Rashtriya Lok Dal, had earlier declared Shalini Yadav as its candidate from Varanasi, while the Congress had renominated Ajai Rai. The former BSF soldier had uploaded a video on social media in 2017, complaining that poor quality food was being served to the troops in the icy, mountainous region along the Line of Control in Jammu and Kashmir. He was later dismissed on the charge of indiscipline.