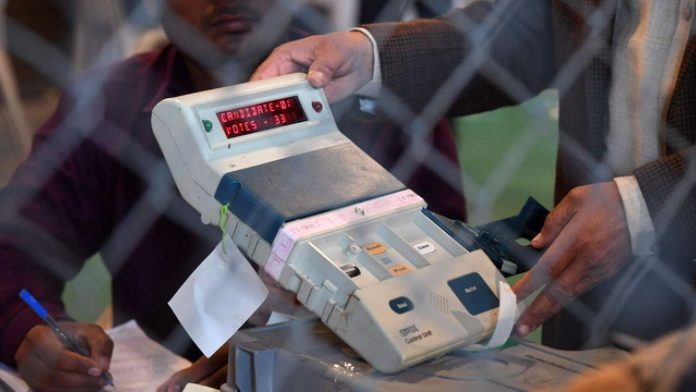 The residents' welfare associations in South Chennai are ensuring that residents exercise their franchise in the upcoming elections.
The Chennai South Lok Sabha constituency is home to a huge number of middle income and upper middle income groups in assembly constituencies like Virugambakkam, Saidapet, T Nagar, Mylapore, Velachery and Sholinganallur. The region is considered to be the most populous among Lok Sabha constituencies in South India. During the 2014 elections, the constituency had a polling percentage of 60.4%, the least among the three constituencies in the city.
In the recent years, residents' welfare associations have been playing a crucial role in their respective areas — from interacting with local authorities to get their civic issues resolved to pressing for better amenities like roads or drainage network. Each assembly constituency has several resident groups that are proactive. Extending the role, in a bid to ensure residents do not refrain from discharging their duty, the associations are reaching out to residents in their network to encourage them to vote.
The Mylapore Residents' Welfare Association has already been at the task in the assembly elections in 2016. The association that has several neighbourhood associations under it covers over a lakh people in the area. However, this time, they are using digital media to garner the attention to convey the message. Talking to The Federal, K Viswanathan, secretary of the associations says that they have in the past used one-liners in Tamil, and in English that were circulated through networking groups like WhatsApp. He said, "We used lines like Arise! Awake! Get Ready, Do Your Civic Duty! Please Vote. It makes a difference! and similar messages in Tamil to stress the need to vote for their own good. This time we are using a digital format for the same purpose." He added that there is a considerable percentage of first time voters that is excited about voting.
In T Nagar, a commercial hub and a teeming locality of residential neighbourhoods, the association has been working full time for complete participation. Fraught with civic issues and water crisis looming large, a section of the residents have already announced they will go for NOTA. Some have even put up boards outside their homes to convey the message to politicians, amid the campaigning. Ravichandran, a resident of the area, said, "We are only showing our dissent against the representatives who have done nothing for us. We are also telling others in the locality to exercise their votes. Some might confuse NOTA and not voting. They are being told that they should register their vote, to be heard. Staying away from polls is not a solution."
Velachery, which has about 30 associations, will soon have awareness boards near bus stands, schools, public distribution outlets and temples, with messages about the importance of casting a vote. Kumara Raja, president, Annai Indira Nagar Residents' Welfare Association, said that they have not taken any political sides, and that the message is only to remind people about their responsibility. He added, "The board will have messages about what we lose out on, if we do not vote, along with the 100 per cent polling symbol from the Election Commission of India."
Associations like the Federation of Adyar Residents' Association that covers all neighbourhoods in Adyar have begun asking residents to check their names on the voters' list recently through WhatsApp groups and in meetings. C Ramakrishnan, vice-president of the association added that they are also being reminded to go out and vote on the date of polling. "We of course do not influence the choices, and tell them it is their right and responsibility," he added.