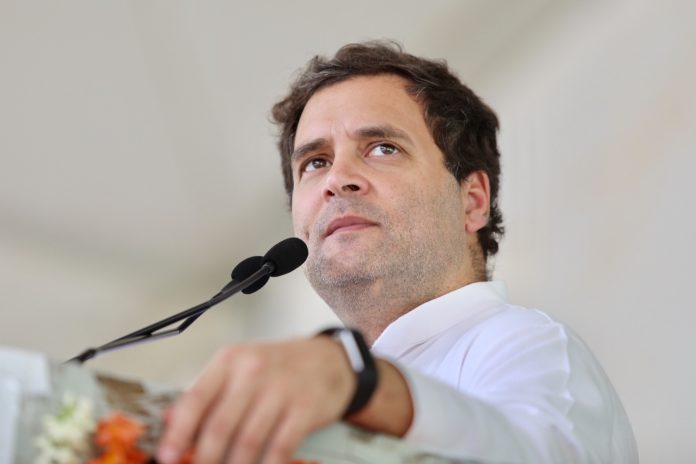 Congress president Rahul Gandhi is leading in Kerala's Wayanad constituency by a huge margin of over 4 lakh votes and is likely to win. Gandhi has won over 10 lakh votes while his rival BJP's Thushar Vellapally has received 3.9 lakh votes.
Gandhi had said he is contesting from Wayanad to increase the party's vote share in the South. His huge margin proves that his decision to contest from the constituency did help the Congress gain ground in Kerala.
Gandhi's likely victory from Wayanad may help him balance out the loss he may suffer in Amethi. In the Uttar Pradesh constituency, where he is battling BJP's Smriti Irani, the latter is leading by over 14,000 votes.
While Wayanad is proving to be a safe seat for Gandhi despite the Congress supporting the Supreme Court's Sabarimala verdict, Irani is putting up a tough fight in Amethi, dampening his chances of defending his fortress. Amethi is one of the two seats in Uttar Pradesh, besides Rae Bareli, where the Congress had managed to retain their vote bank.
In 2014, Gandhi defeated Irani by a margin of over one lakh votes. However, Irani's candidature took its toll on Gandhi's vote share, which fell from 71.78 per cent in 2009 to 46.71 per cent in 2014.
Contesting for the first time as the president of the Congress party, Rahul went on an extensive election campaign across the country, promising developmental policies and attacking the BJP and Prime Minister Narendra Modi. He coined the phrase 'chowkidar chor hai' (the watchman is a thief), which he used in all his rallies.