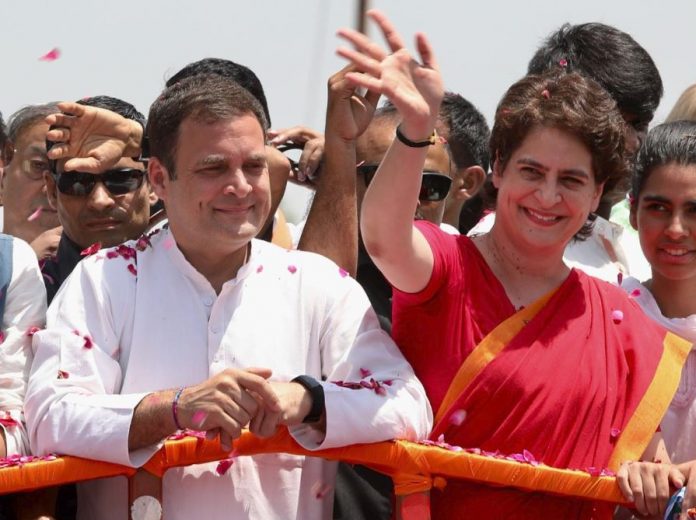 As the general election draws closer, here are the latest updates from various states across the country:
Uttar Pradesh
Congress president Rahul Gandhi filed his nomination from Amethi for the Lok Sabha elections. Sonia Gandhi, Priyanka Gandhi Vadra and Robert Vadra were present.
Jagan Prasad Garg, BJP MLA from Agra, passed away on April 10. He was admitted to hospital earlier in the day.
Jammu and Kashmir
Preparations are underway for the Lok Sabha elections. Two Lok Sabha constituencies of J&K — Baramulla and Jammu — go to polls on April 11.
Commenting on civilian movement restricted on Jammu-Srinagar National Highway, two days a week, former chief minister Omar Abdullah said, "We have been requesting the government to rethink the move. The ban is unnecessary. Army itself said they don't want it and never asked for it. Ex-Army chief General Malik said it is a foolish move."
Tamil Nadu
A case was registered against DMK Vellore candidate Kathir Anand by Katpadi police after an Election Commission report, on charges of attempting to bribe voters and filing false affidavit.
Security personnel cast their vote through postal ballot for the upcoming general elections in Coimbatore.
Chhattisgarh
The remains of BJP MLA Bheema Mandavi, who lost his life in a Naxal attack on April 9, were brought to his residence in Gadapal. Former Chhattisgarh CM Raman Singh, who was present, said "it definitely seems like a political conspiracy, so we want investigation of the attack."
Punjab
Punjab CM Capt Amarinder Singh wrote to the Chief Election Commissioner seeking a review of the Election Commission order relieving IG Kunwar V Pratap Singh as member of SIT probing Bagari firing, saying that SIT was carrying out its legal mandate of probe and wasn't affected by model code of conduct.
Andhra Pradesh
A delegation, led by Andhra Pradesh CM N Chandrababu Naidu, met state chief electoral officer Gopal Krishna Dwivedi over the I-T raids on its party leaders. Naidu said: "I'm asking the I-T department who are you to do one-sided raids on TDP. Once elections are announced, it's a level playing field; you have to treat everybody as equals. Otherwise, it's unjustified. Modi wants to demolish democracy, so I launched the 'Save India Save Democracy' campaign."
Delhi
The Supreme Court adjourned the hearing of a petition seeking a direction to ban convicted persons from forming political party and becoming political office bearer to April last week.
Election Commission, on complaints against movies NTR Laxmi, PM Narendra Modi & Udyama Simham, said: "These have potential to affect level playing field, which is in consonance with model code of conduct and shouldn't be displayed in electronic media including cinematograph during MCC." The release of these movies is delayed till after the elections.
Election Commission told the Supreme Court that it was not against the issuance of electoral bonds for funding to political parties but it was against the anonymity of donors and wanted transparency in the electoral bonds scheme.
SC declined urgent hearing of an appeal filed against Bombay HC order which had refused to interfere with the release biopic 'PM Narendra Modi'. A bench headed by Chief Justice Ranjan Gogoi, while declining urgent hearing in the plea, said, "We have better things to do."
Karnataka
Karnataka CM and JD(S) leader HD Kumaraswamy campaigned for his son and party's candidate for Mandya Lok Sabha constituency, Nikhil Kumaraswamy, on April 10.
Telangana
Election Commission sent notice to Telangana CM KC Rao for violation of model code of conduct over his derogatory remark against Hindus at a public rally in Karimnagar on March 17.