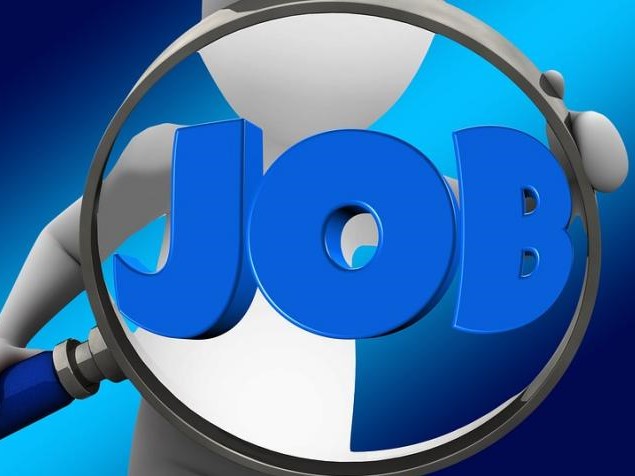 Prime Minister Narendra Modi on April 6 yet again denied the existence of unemployment in India and stuck with the party's claim to have created jobs over the past five years.
Even though there is no official data on job creation in India, Modi presented 'some facts' about job creation in the country during an interview with the Hindustan Times. While most of his claims are based on an assumption that economic growth translates to creation of jobs, let us take a look at his individual claims and check whether they work as good indicators of job creation.
Claim one
The Prime Minister said that since the construction of roads and the work in the railways doubled, more employment was generated. While this is true, it does not measure the existing unemployment rate in India. For instance, in 2018, over 2.8 crore people applied for nearly 90,000 job openings in the railways. This figure shows that 90,000 people were employed by the railways but 1.9 crore people remain unemployed.
Claim two
Modi said that the government has given loans to 170 million people without any bank guarantees. Of these, 42.5 million took loans for the first time. Considering that they took loans, they must have used this money for some work.
PM Modi assumed that everyone who took loans would have started some work and, thereby, become entrepreneurs or professionals who, in turn, would have employed other people. However, we have to consider that not all the 170 million people who borrowed money did so to start a business. And among the entrepreneurs, not all would employ other people.
He added that in the past five years, six lakh new professionals have joined the economy who must have employed some people. While they may have employed other people and created some number of jobs, in the absence of data recording, we cannot pin down the exact number of jobs created by these professionals.
Claim three
He quoted a Confederation of Indian Industry (CII) report stating that 60 million people got jobs in micro, medium and small enterprises (MSMEs) as evidence that employment rose in the country. However, these 60 million account for all the people employed in MSMEs. The same CII report clarifies that the sector creates 1.3 million jobs every year.
India, however, needs to create close to 11 million jobs annually for the next five years to meet the growing workforce, says a report by the treasury economic research team of HDFC Bank. Currently, about one-third of India's population is in the working age (15-64). We need to understand that job creation based on various administrative and government schemes data are not universally accepted as reliable sources for employment data.
Claim four
PM Modi referred to the Employees Provident Fund Organisation (EPFO) data, which states the government created 1 million jobs every month and 12 million jobs every year. While economists use the number of new registrations under EPFO to count the number of employed people, there are loopholes in the data. For instance, EPFO registration of workers is mandatory for establishments having at least 20 workers. Thus, when a company adds the 20th employee, all the 20 employees are made to register for the EPFO. This would result in the addition of 20 new registrations in the EPFO database, when the actual increase in employment is just one.
Interestingly, the NDA government recently stopped publishing the National Sample Survey Office's periodic labour force survey, which stated that unemployment has reached a 45-year high.