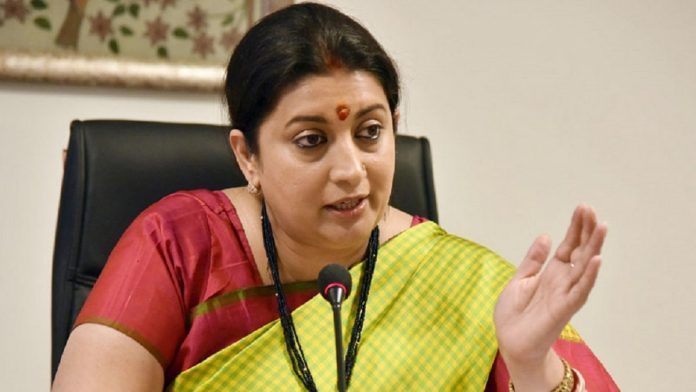 As polling parties prepare for tomorrow's election (the fourth phase), here are the latest election related updates from various states across the country:
Odisha
BJD wrote to Chief Electoral Officer, Bhubaneswar demanding BJP to immediately stop campaigning through voice call during silent period and take action against BJP leaders and the service provider circulating these voice calls in violation of model code of conduct.
Uttar Pradesh
Smriti Irani, BJP candidate from Amethi: "I am happy that Mrs Vadra is counting the number of times I came to Amethi. Probably she is counting because she is unable to tell public where was the MP missing for 15 years."
Priyanka Gandhi Vadra in Bahraich said: "Even today, I do not know his (PM Modi's) caste. The Opposition and the Congress leaders are only raising issues related to development. We have never made any personal remarks against him."
West Bengal
Kailash Vijayvargiya, BJP: "If Mamata ji stays, Islamic State can enter West Bengal anytime. It'll become like J&K. It is because of her appeasement politics that people related to terror activities have made their base in the border-states & ISIS threat is a proof of that."
TMC wrote to Election Commission over wrestler The Great Khali campaigning for BJP's Jadavpur MP candidate, Anupam Hazra, on April 26. The letter states, "He (Khali) holds a US citizenship, therefore, a foreigner shouldn't be allowed to influence the minds of Indian electors"
Maharashtra
Election Commission made arrangements to ferry specially-abled voters in Mumbai for the fourth phase of the elections.
Delhi
BJP's Gautam Gambhir on AAP MP candidate Atishi's allegations of him holding two voter ID cards: "When you don't have a vision and have done nothing in the last 4.5 years, you make such allegations, EC will decide this. When you have a vision you don't do such negative politics."