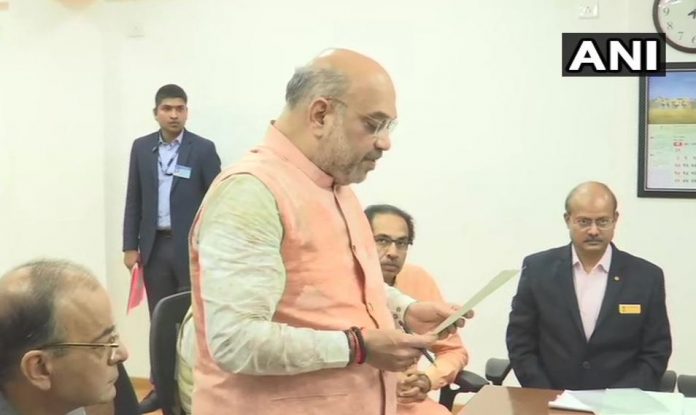 With the general elections around the corner, Prime Minister Narendra Modi is making his rounds. Here are the other election-related developments from various parts of the country:
Assam
PM Narendra Modi, who visited Arunachal Pradesh and Assam on March 30 as part of his election campaign, said in Dibrugarh, Assam, "What else is the reason for tea farmers to face problems for seven decades? They did not even get basic facilities. Only a chaiwaala can understand the pain of chaiwallas." He attacked the Congress and held strong to his chowkidar rhetoric.
Gujarat
BJP President Amit Shah filed his nomination for Gandhinagar parliamentary constituency on March 30 with much fanfare. Shiv Sena chief Uddhav Thackeray, who was there for the event, said, "We did not come to demonstrate our power as it is obvious that the alliance is powerful. Now that BJP and Shiv Sena have come together the opposition is bound to be defeated."
Maharashtra
Senior Congress leaders from Delhi and Maharashtra held a meeting at the Maharashtra Pradesh Congress Committee headquarters to discuss their election campaign strategy.
Tamil Nadu
DMK's Durai Murugan, on the I-T raids in Tamil Nadu, said, "It's a wrong calculation that by ordering I-T raids on us we would raise 'Modi Jai' slogan; it is a democratic country. This will not bring Modi any success in politics, it will rather bring only blame and criticism; it is a conspiracy."
Uttar Pradesh
Samajwadi Party released a list of two candidates for the Lok Sabha Elections. Ram Kumar will contest from Kanpur and Rambhual Nishad from Gorakhpur constituency.
BJP MP Hema Malini said it will be dangerous for the country if Prime Minister Narendra Modi doesn't return to power as he alone has the courage to do what is right for the country. The actor-turned-politician, who is recontesting from the Mathura Lok Sabha constituency in Uttar Pradesh once again this year, also hit out at the opposition, saying that it is "desperate" as Modi has ensured that there is no corruption in the country.