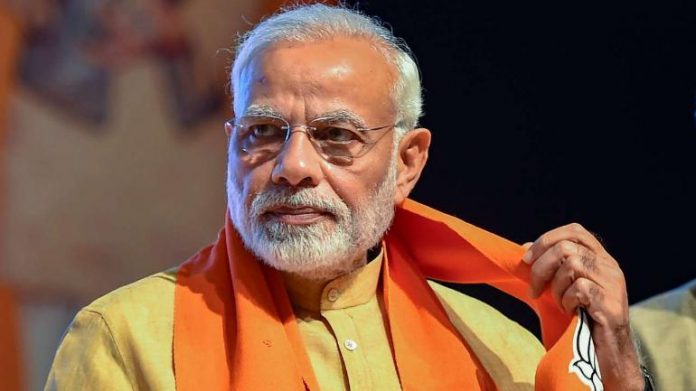 Here are the latest election-related updates from various states across the country:
Punjab
Punjab CM Captain Amarinder Singh said, "He (Sunny Deol, BJP Lok Sabha candidate from Gurdaspur) is a filmy 'fauji,' while I am a real fauji. We will defeat him, he is no threat to Sunil Jakhar (Congress Lok Sabha candidate from Gurdaspur), or the Congress."
Preneet Kaur, Congress candidate from Patiala and wife of Punjab CM, filed her nomination.
Karnataka
Karnataka BJP chief BS Yeddyurappa wrote to Chief Election Commissioner stating 'Karnataka government is claiming CEC has relaxed model code of conduct & allowed it to take up developmental works; my request to CEC is it should immediately withdraw any such permission.'
Delhi
Singer Daler Mehndi joined Bharatiya Janata Party in presence of BJP North West Delhi candidate Hans Raj Hans and Union Minister Vijay Goel.
Supreme Court refused to interfere with the Election Commission order banning release of biopic 'PM Narendra Modi.'
Atishi Marlena, AAP leader & East Delhi Lok Sabha candidate, filed a criminal complaint in the trial court against cricketer and BJP candidate Gautam Gambhir seeking direction to police to investigate him for allegedly enrolling as voter in two separate constituencies.
Delhi Court sought action taken report from police on complaint seeking directions for FIR u/s 124A (sedition charges) against Rahul Gandhi for derogatory remark against PM for accusing him of 'hiding behind blood of soldiers and doing dalali on their sacrifice.' The matter is fixed for May 15.
West Bengal
BJP in a letter to EC: "In an election meeting at Seuri in Bhirbhum on April 25, West Bengal CM Mamata Banerjee advised her followers to conduct election with intimidation & threatening. This was serious violation of MCC. We urge EC to take strongest actions against her."
WB CM in Asansol: "Modi didn't come to Bengal earlier and in elections he needs votes from Bengal. We will give him rasgulla from Bengal. We will make sweets from soil and put pebbles in it similarly like cashew nuts and raisins are used in laddu, that will break teeth."
Bihar
Union Minister and BJP leader Ravi Shankar Prasad filed nomination from Patna Sahib constituency.
Tamil Nadu
Supreme Court adjourned the hearing on the plea filed by Enforcement Directorate against Amma Makkal Munnetra Kazhagam leader TTV Dhinakaran with regard to a Foreign Exchange Regulation Act violation case.
Madhya Pradesh
PM Modi in Sidhi: "Congress had promised to reduce electricity bills and found a solution to do so by reducing electricity supply in your homes. Congress government here is running on the formula of supplying lesser electricity than previous Shivraj government. Is this not betrayal?"
Uttar Pradesh
Prime Minister Narendra Modi filed his nomination from Varanasi.