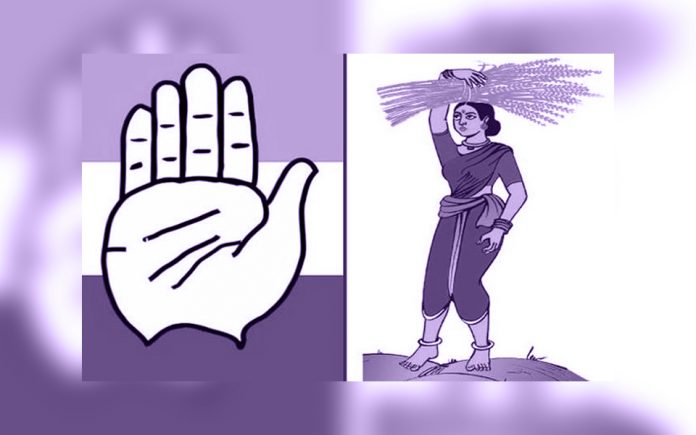 Ahead of the last day to file nominations for the first phase of Lok Sabha polls, parties across the country fielded candidates, conducted rallies and announced poll-sops. A look at the events from March 25:
Odisha
Odisha Chief Minister and BJD chief Naveen Patnaik filed nomination for the Bijepur Assembly constituency at the Padampur sub collector office in Bargarh. He had earlier filed his nomination for the Hinjili Assembly constituency.
The BJP also announced the names of candidates for two Lok Sabha seats and 19 Assembly constituencies in Odisha, PTI reported. The state will vote in four phases from April 11 to April 29.
Tamil Nadu
Makkal Needhi Maiam president Kamal Haasan has announced that he will not contest the upcoming Lok Sabha elections or the Assembly bypolls. The actor-turned-politician said he has a lot of work to do and that he will work for the victory of his candidates.
Amma Makkal Munnetra Kazhagam (AMMK) announced candidates for three seats in Tamil Nadu: N Tamilmaran has been fielded from the Puducherry MP seat, V Pughazendi from the Hosur seat for the TN assembly and S Micheal Rayappan from the Tirunelveli Lok Sabha constituency instead of R Gnana Arulmani.
Former union minister EM Sudarsana Natchiappan who was a contender for the Sivaganga Lok Sabha seat has strongly opposed the party high command's decision allotting it to Karti P Chidambaram saying people "hated" that family.
Sikkim
In an attempt to raise money for the upcoming Lok Sabha elections, former Indian football captain and working president of Hamro Sikkim Party (HSP) Bhaichung Bhutia is auctioning two of his jerseys online. The Arjuna awardee is contesting from Gangtok and Tumin Lingee constituencies.
Sikkim Chief Minister and Sikkim Democratic Front president Pawan Kumar Chamling, the longest serving chief minister of the country, on Monday filed his nomination papers from two assembly constituencies. Chamling, who has been in power since December 12, 1994 will fight to retain office for the eighth successive term. The 68-year-old chief minister is seeking re-election to the state legislative assembly from Namchi-Singithang and Poklok-Kamrang seats in his native south Sikkim.
Karnataka
On March 25, Karnataka Chief Minister HD Kumaraswamy criticised its ally for creating trouble ahead of the crucial elections. This comes ahead of Congress Lok Sabha member SP Muddahanumegowda announcing his decision to file the nomination papers as a Congress candidate for the Tumakuru seat, where JD(S) supremo Deve Gowda will contest.
Unable to find a suitable candidate for the Bengaluru North constituency, JD(S) has returned the seat to Congress. With just a day left to file nominations, the party is yet to decide on the candidate. AICC General Secretary in-charge of Karnataka, KC Venugopal, thanked JD(S) patriarch HD Deve Gowda, calling it a "kind gesture."
Gujarat
Responding to a chant from Congress workers that Rahul Gandhi is an 'avatar' of Lord Shiva, Gujarat tribal development minister Ganpat Vasava on March 25 asked Congress president Rahul Gandhi to consume poison, if he was an "avatar" of lord Shiva. "Now, since Lord Shiva used to consume poison to save people, I want Congress workers to make their leader drink 500 grams of poison. If he survives like Lord Shiva after consuming poison, we will all believe he is the true reincarnation of Lord Shiva."
Uttar Pradesh
Bahujan Samaj Party chief Mayawati hit out at the Adityanath government in Uttar Pradesh over rising cane dues. She said it is a matter of serious concern. "How can the UP sugarcane farmers be happy and prosperous when their dues amount to ₹10 thousand crores?" she tweeted. She said anti-farmers and pro-capitalist BJP government should not make wrong claims. She questioned why BJP is not acting tough against the mill owners like the BSP government did and clear all farmer dues.
Addressing a rally in Saharanpur, Uttar Pradesh Chief Minister Yogi Adityanath said on March 24, "opposition parties offered biryani to terrorists" while the Modi government fed them bullets.He termed a rival candidate from the Saharanpur constituency the "son-in-law of (Jaish-e-Mohammed chief) Azhar Masood and that he speaks the language of the terror mastermind.
RLD chief Choudhary Ajit Singh on Monday filed his nomination as the SP-BSP-RLD alliance candidate from Muzaffarnagar for the upcoming Lok Sabha polls. While former Union minister and sitting MP Sanjeev Balyan is the BJP contender, the Congress has not fielded any candidate from the seat.
Telangana
It is curtains down for the Telugu Desam Party in Telangana. The party has not fielded any candidate in the state. The nominations closed on Monday for the 17 Lok Sabha seats in Telangana. The Chandrababu Naidu-led regional party had suffered a rout in the December 2018 Assembly elections when it went to polls as part of a Mahakutami (grand alliance) with the Congress, CPI and Telangana Jana Samithi.
Andhra Pradesh
The YSR Congress Party president YS Jagan Mohan Reddy has promised that his party, if voted to power, will provide interest-free loans to small traders and businessmen. He was addressing an election rally at Adoni in Kurnool district on March 25.
Delhi
Congress leaders, including spokesperson Randeep Singh Surjewala, Kapil Sibal and Abhishek Manu Singhvi, will meet the Election Commission later in the day over the release of a biopic on Prime Minister Narendra Modi, ANI reported. 'PM Narendra Modi' will be released on April 5, a week before the elections begin on April 11. The Dravida Munnetra Kazhagam and the Nationalist Congress Party, too, have approached the election commission seeking action.
Former union minister and telecom scam-tainted Sukh Ram, who had joined the BJP in 2017, came back to the Congress, while his grandson Aashray Sharma also joined the party on March 25, ANI reported.