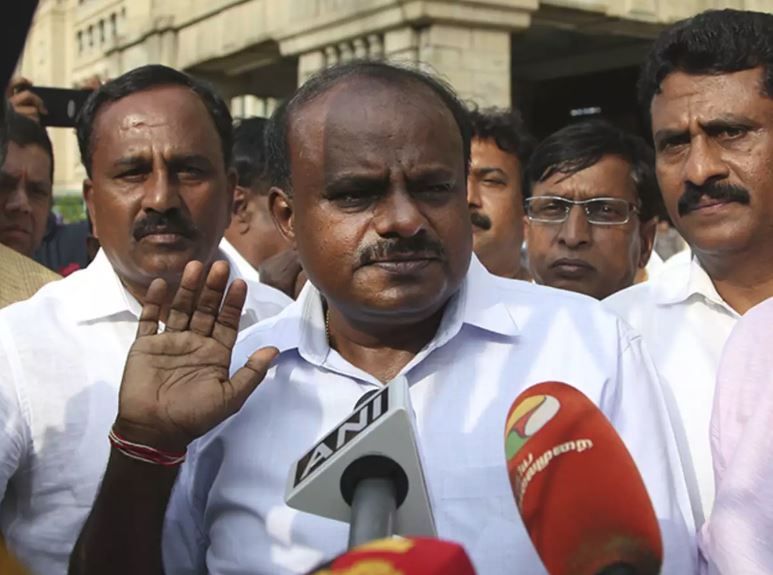 The Janata Dal (Secular) and the Congress are finding it increasingly difficult to get along, even as they head into the Lok Sabha elections hand-in-hand. On March 25, Karnataka Chief Minister HD Kumaraswamy criticised its ally for creating trouble ahead of the crucial elections. This comes ahead of Congress Lok Sabha member SP Muddahanumegowda announcing his decision to file the nomination papers as a Congress candidate for the Tumakuru seat.
According to the seat-sharing agreement between the two parties, Tumakuru was one of the eight Lok Sabha seats the Congress ceded to the JD(S). Former prime minister and JD(S) supremo HD Deve Gowda is scheduled to contest from the constituency.
Speaking to ANI, Kumaraswamy said, "We are all fighting unitedly but a few people are unnecessarily creating disturbances for their personal gains." The state goes to the polls during the second and third phases of the general elections on April 18 and April 23, respectively.
Advertisement